We are very exited to present our new free patterns called "Happy Winter Snowmen quilt and pillow". These projects have appealed to every sewing friend we have here at Tilda Fabrics all eagerly awaiting the finished explanations. The projects are sewn with our new basic collection Tilda Classic basics.
The quilt and pillow is sewn by Anne Berit Røed Pedersen and quilted by Marianne Nybølet (KarmaQuilt). Explanations and illustrations by Linda Clements.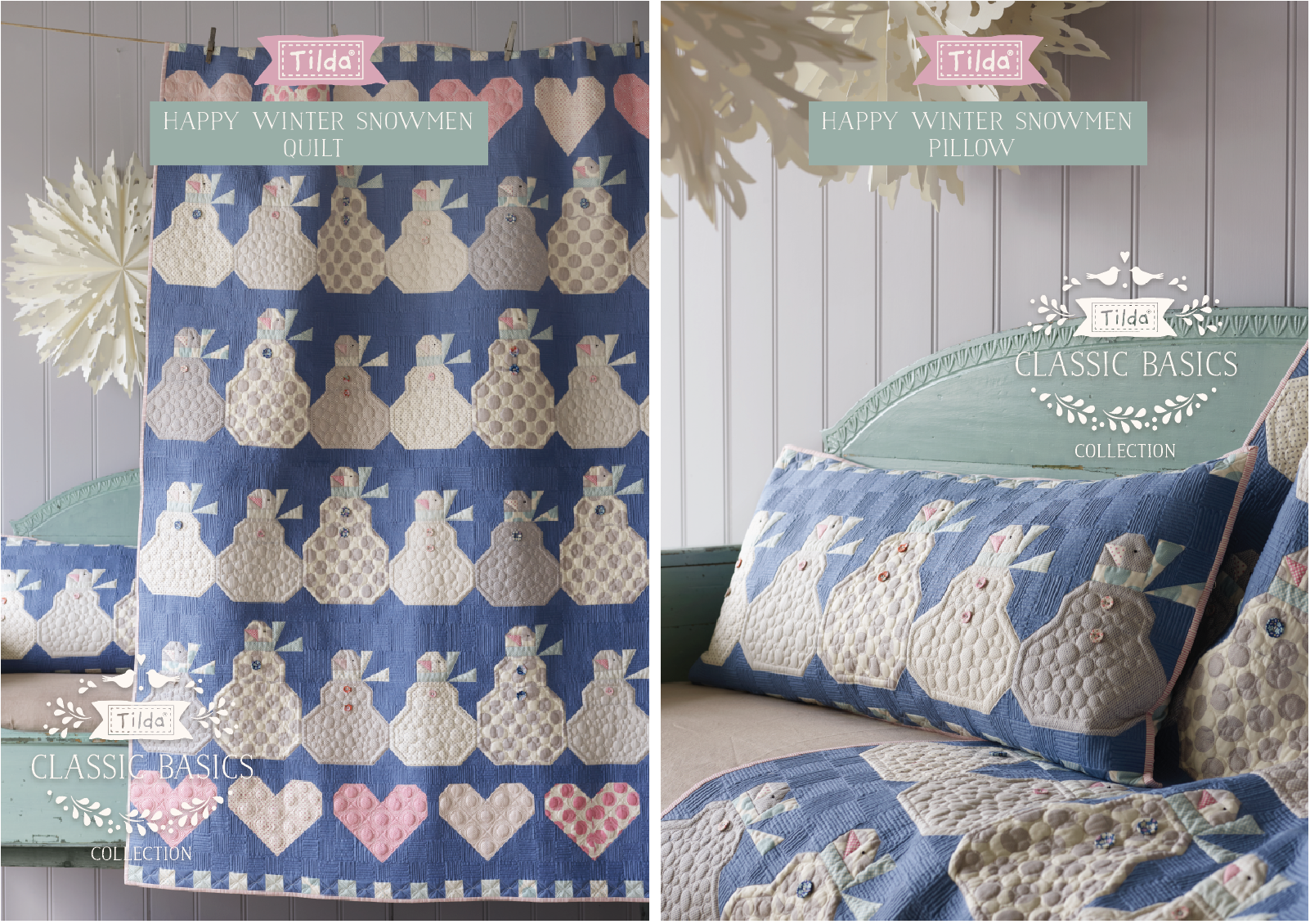 The Classic Basics collection is based on tree of the most popular Tilda fabrics throughout the years – Tiny Stripes, Stars and Dots – slightly redesigned, adding three new patterns to create a lovely soft basic collection with a million uses. The patterns are hand drawn witch gives them charming homemade look. Tilda Classic basics are already out and about in a shop near you or online.