In the new Tilda book Homemade & Happy this simple quilt is mentioned as an idea in connection with the even simpler striped lap quilt for new beginners on page 113.
With a new addition to the Tilda group, seamstress Ingun, we thought it would be nice to see how it looks in real life.
This large 220 x 150 (88 x 60 inch) cosy Nordic autumn quilt instantly made us all feel safe and worm, and ready for the cold dark months ahead.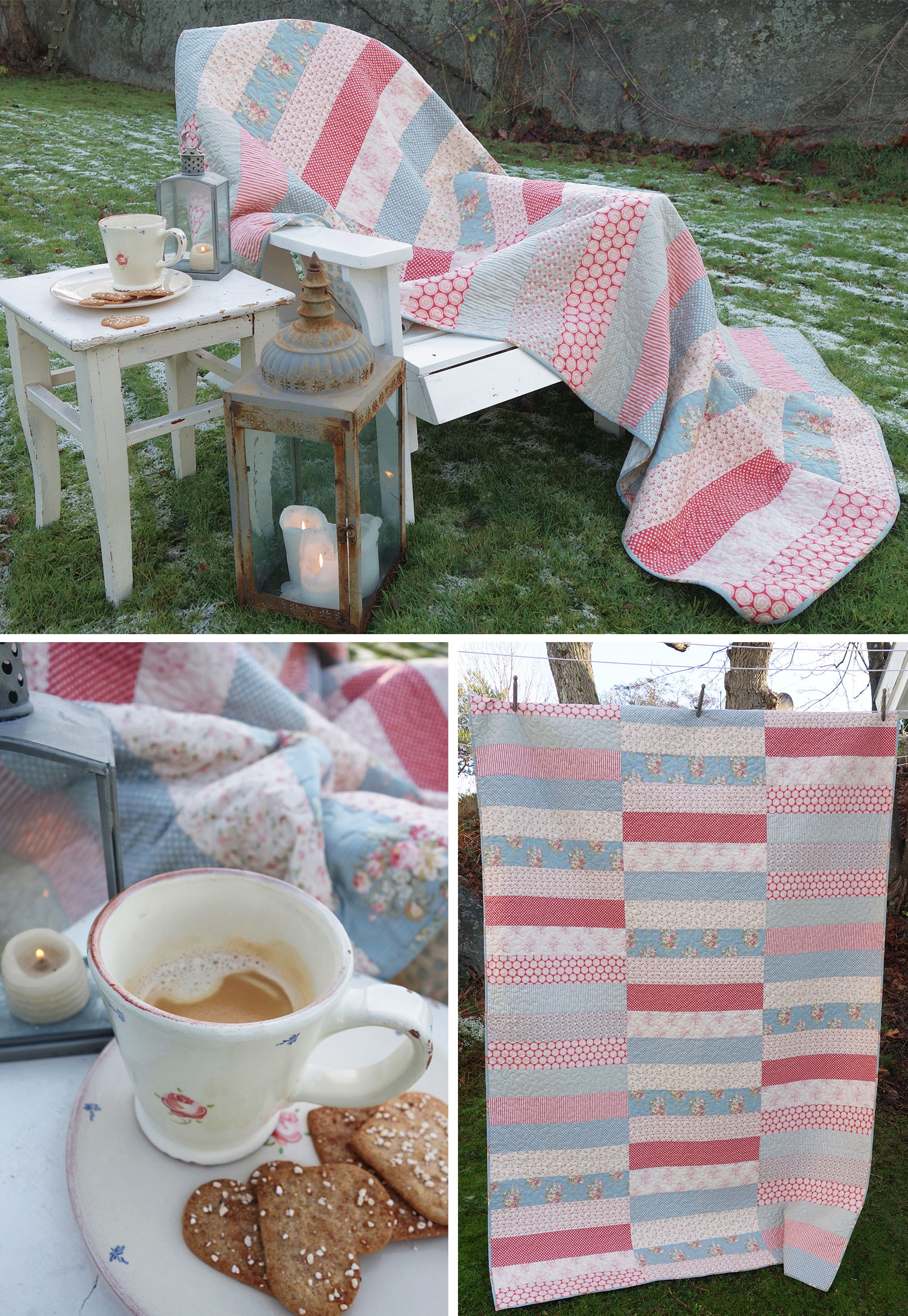 The quilt is as the name states made with all the fabric from the Tiny Treasures collection. In addition we have used Mina Pink with soft Pink roses.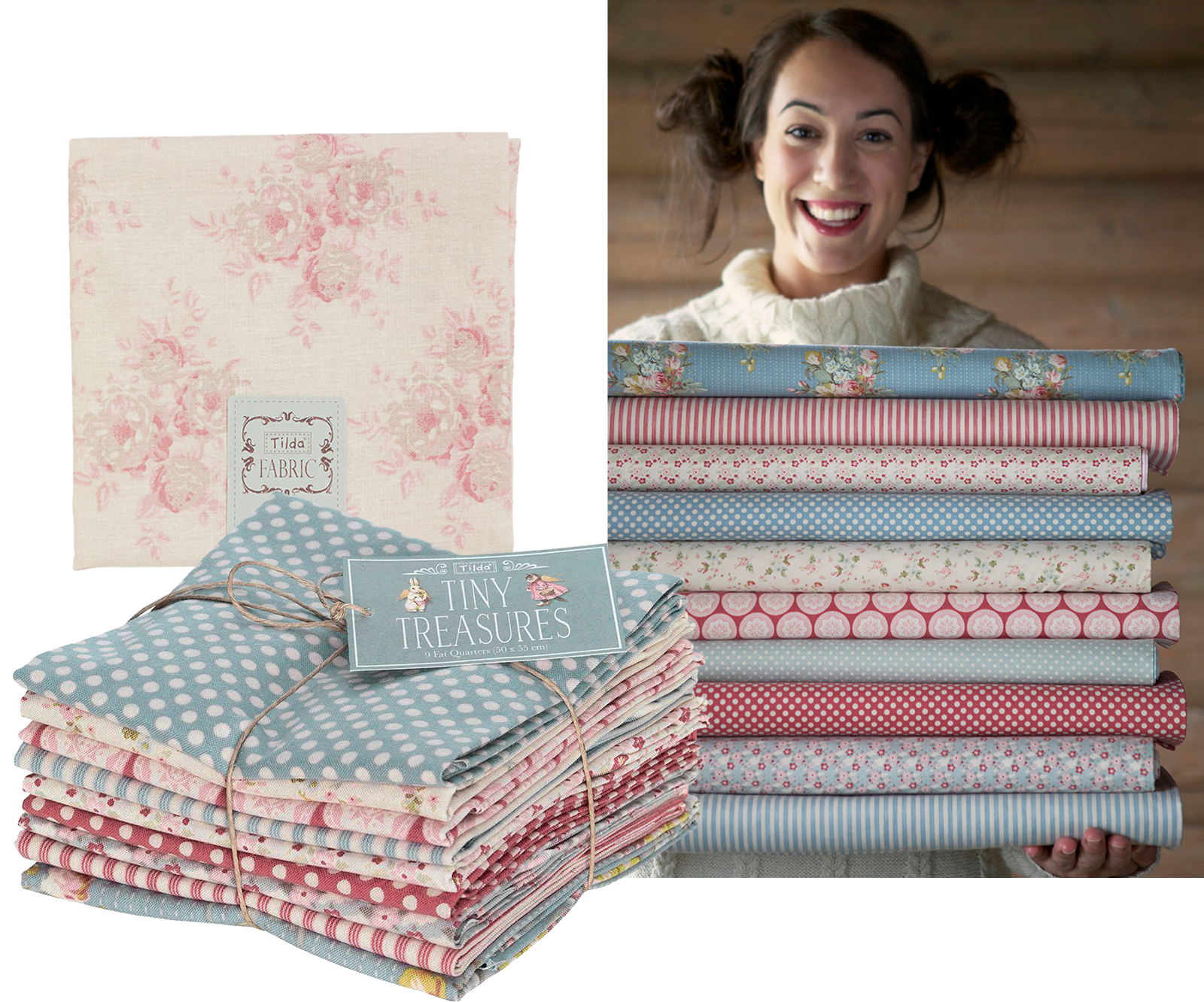 The patchwork is sewn together using 66, 4 x 20 inch (10 x 50 cm) rectangles + seem allowance.
Below is a drawing of how the fabric is sewn together. The fabric-patterns are enlarged for better recognisability.
For the backing two fabric lengths are sewn together.
"Mini Star Light Blue" or "Rough stripe blue" works well as backing fabric for this quilt.
The quilting (a medium sized crazy puzzle) is done by a professional quilting service. You will probably find a company that can baste and quilt your larger patchworks near you by searching on the Internet. If you prefer to hand quilt use a basting spray or basting gun to baste the layers together.
For the binding we have used "Sofia Blue" (the blue fabric with roses).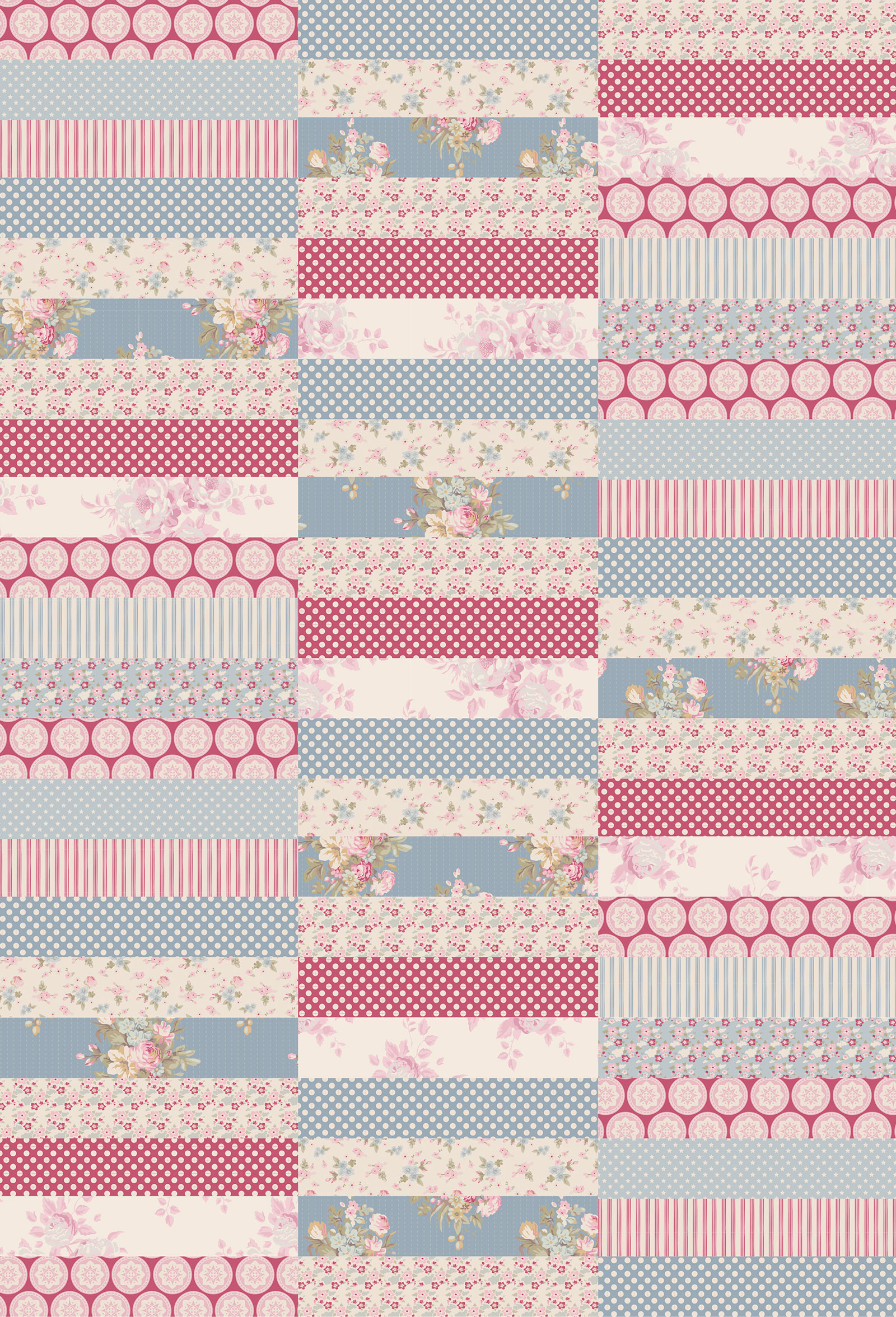 Have a nice week!