The second collection this autumn is "Tiny Treasures". The fabrics are soft red and blue, sweet but not too sweet because the colors are more muted than bright. Some might think of a classic Northern look.
Like the previously presented "Happiness is Homemade" collection, "Tiny Treasures" consists of nine fabrics plus one basic fabric with little stars that matches the rest.
You will also find a selection of "Tiny Treasures" items like ribbons, buttons and Paper Craft to go with the fabric.
We hope you enjoy the new Tilda fabric collections this autumn. Both collections are used in the upcoming Tilda book.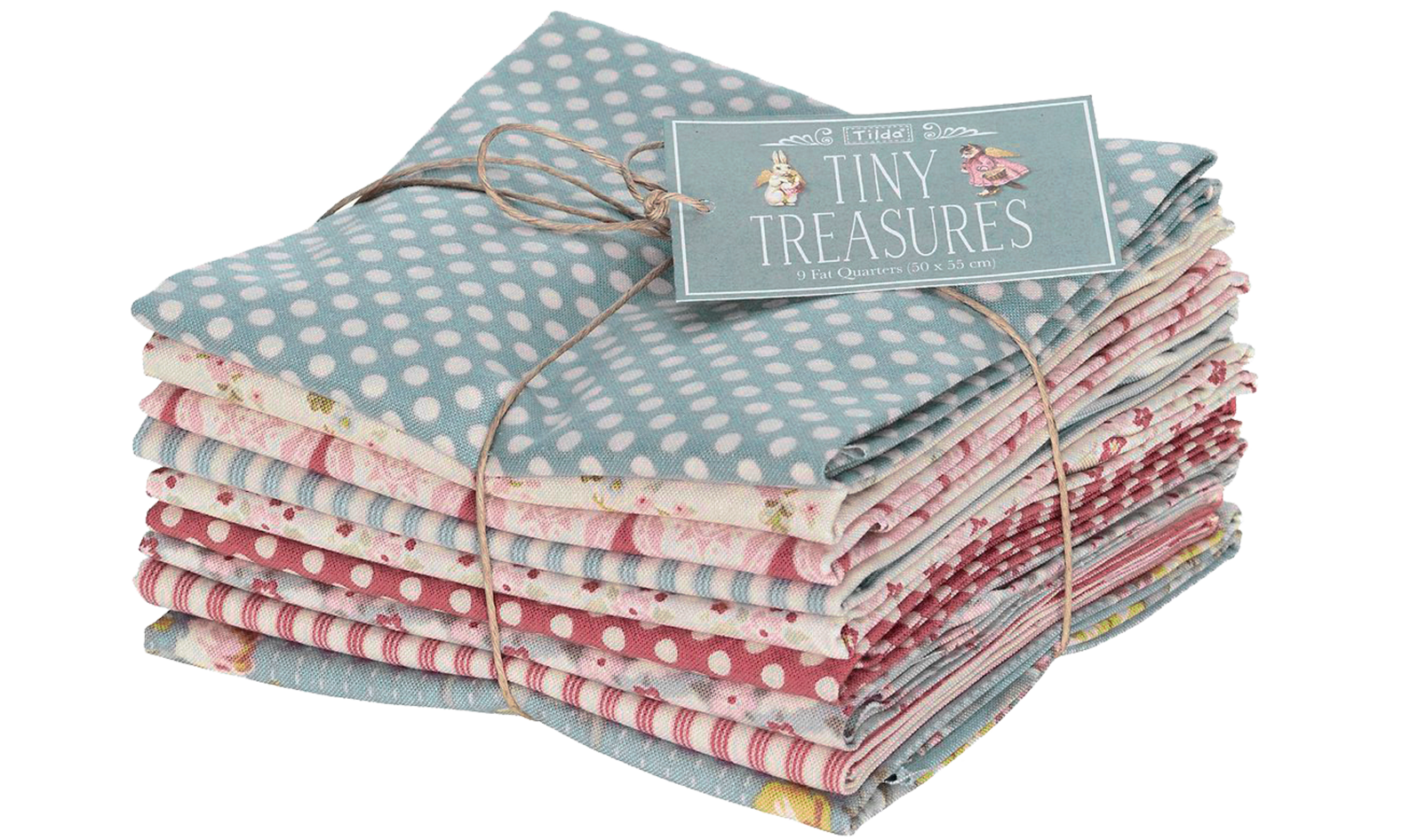 The collection is available in Fat quarters, Fat quarter bundles, Charm packs and by the yard.