Prepare for a relaxing time while trees turn green and flowers bloom with a lap quilt in fresh spring colours.
The quilt measures 48 x 64 inches (120 x 160 cm) and consist of 2 and 4 inch squares.
We have added a 1/4 inch seem allowance to the measurements below.
If you want a longer quilt you can easily add a row of 3 blocs (described below) to make the quilt 80 inch (200 cm) long.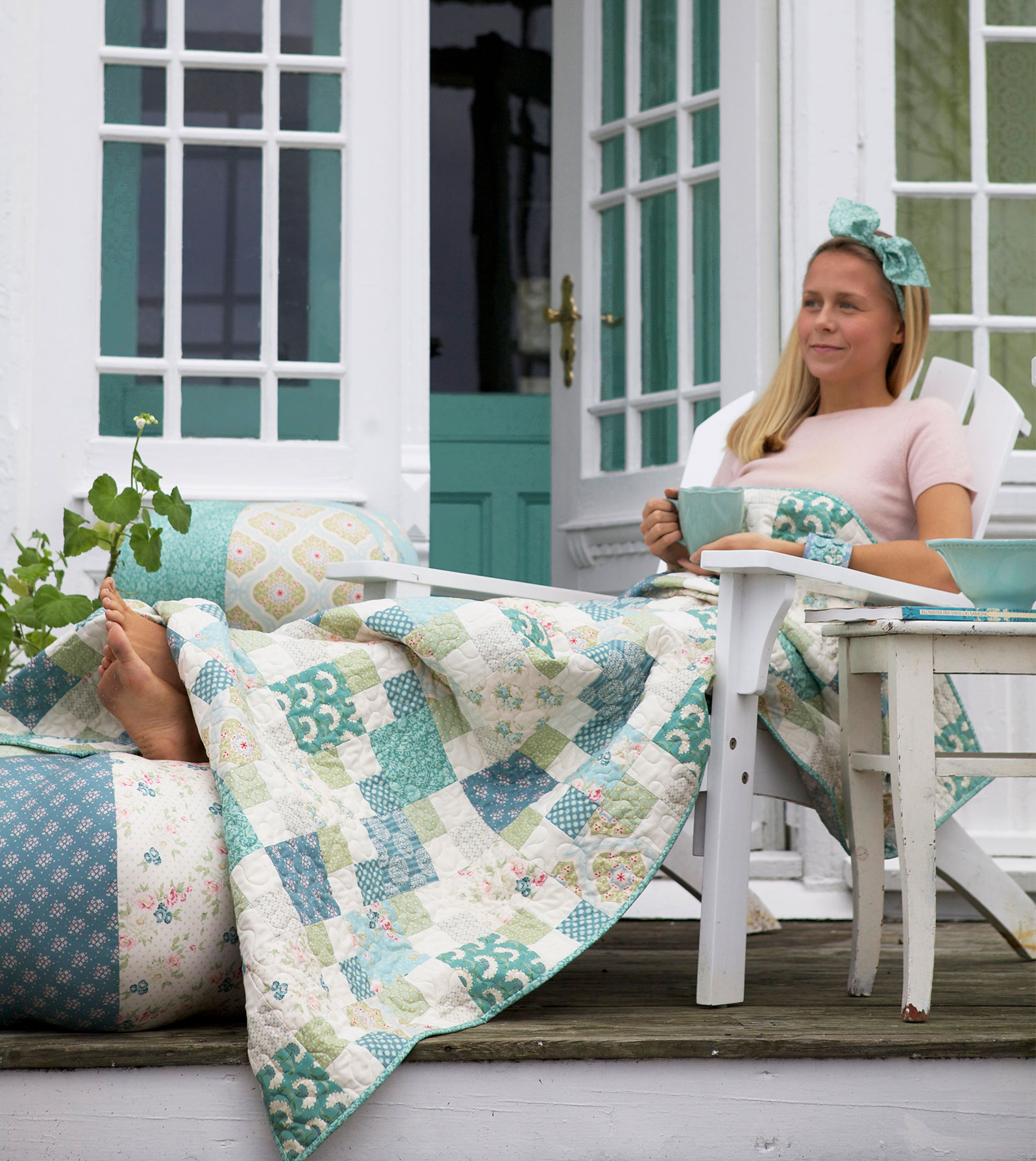 The quilt top is made with all the 12 Spring Lake fabrics. You will also need off-white fabric.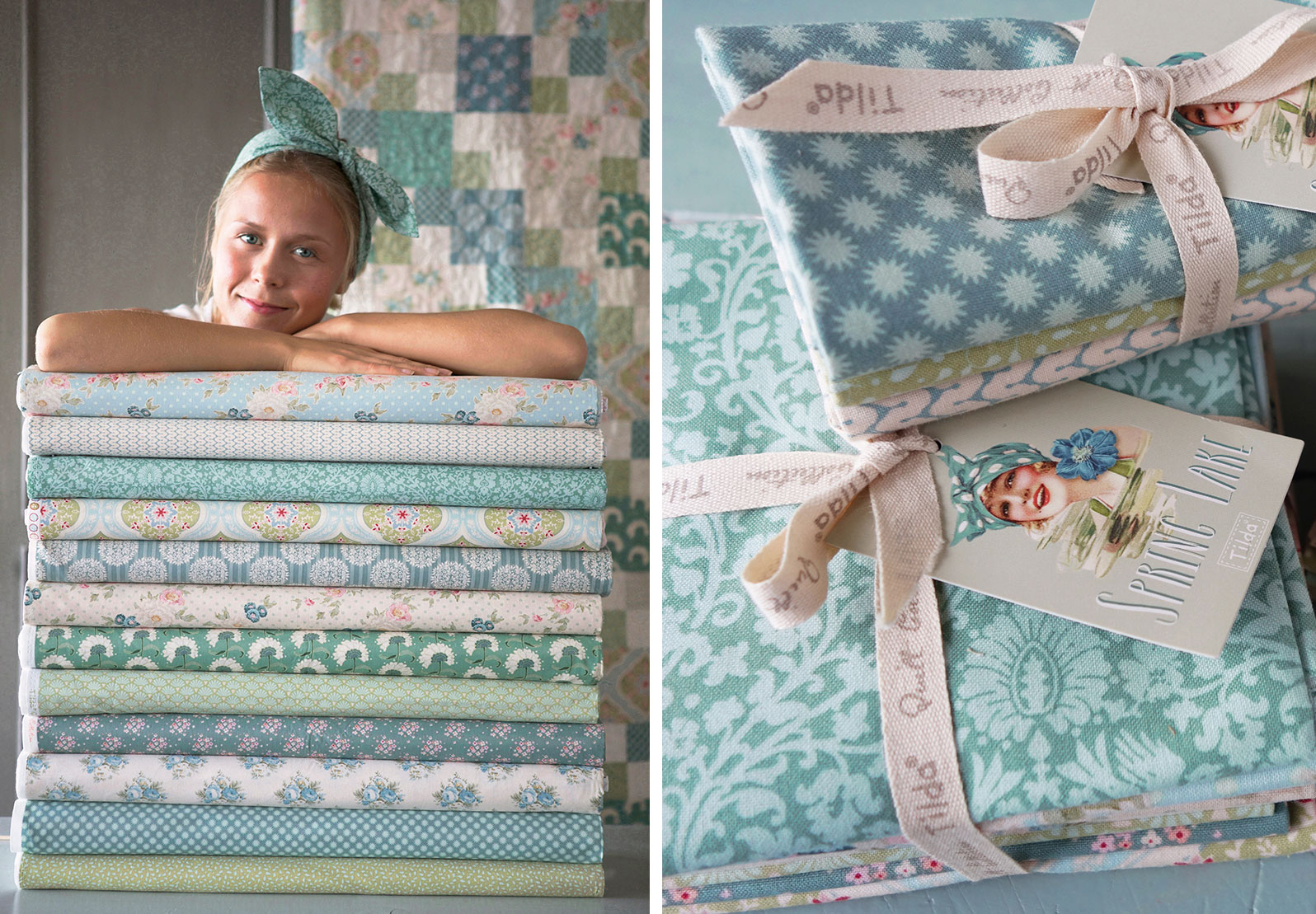 Start by cutting out the pieces as shown here, a 1/4 inch seem allowance is included in the measurements.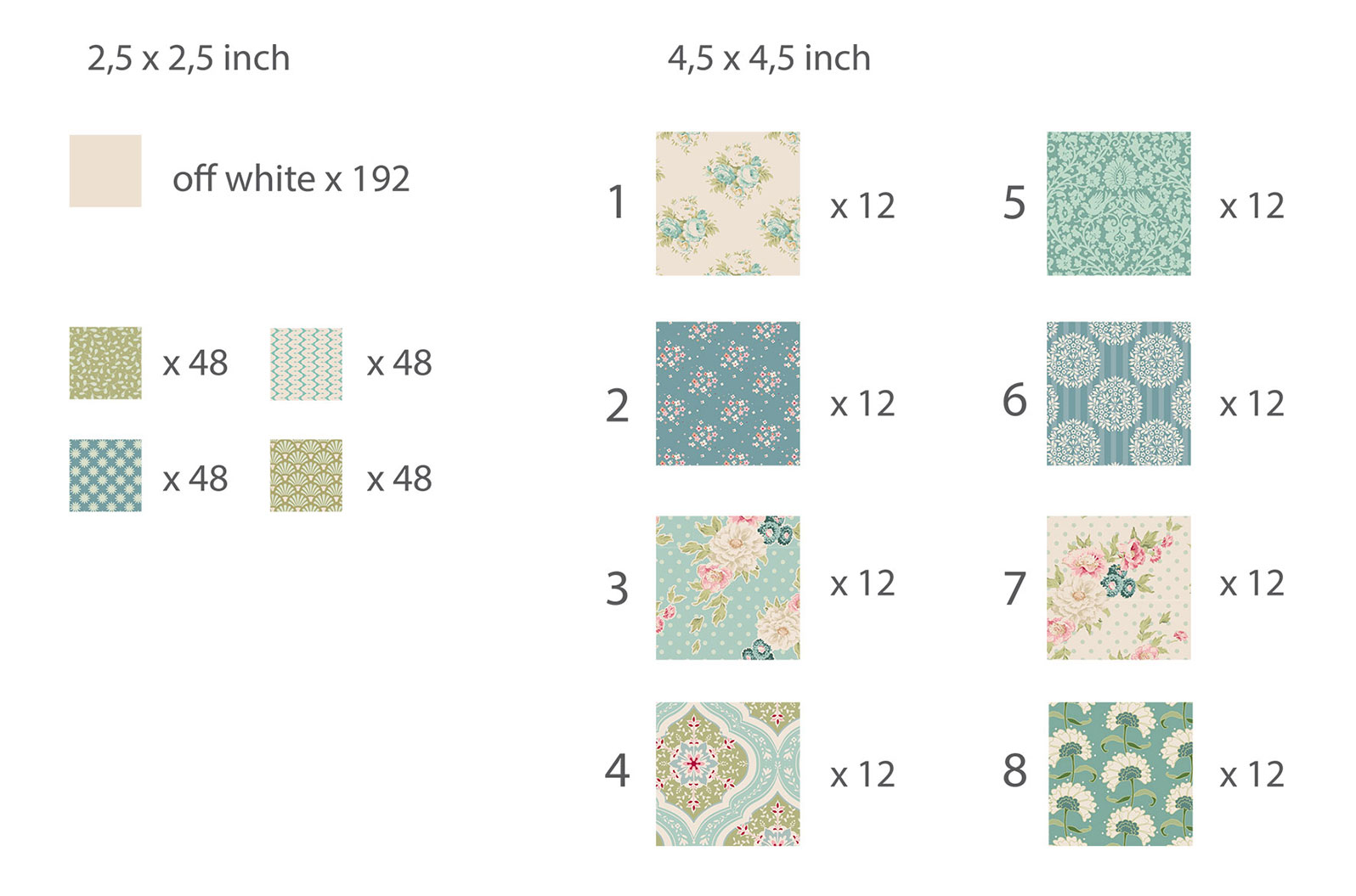 Sew the 2,5 inch pieces together so that you get 48 A-blocs, and 48 B-blocs.

Piece the A and B blocs and the 4,5 inch squares together into four blocs (left side).
The numbers and letters shows where to place the A and B blocks, and witch 4,5 inch squares goes where according to the number given to each design above.
Piece the four blocs together into a larger block (right side). You need 12 identical larger blocs.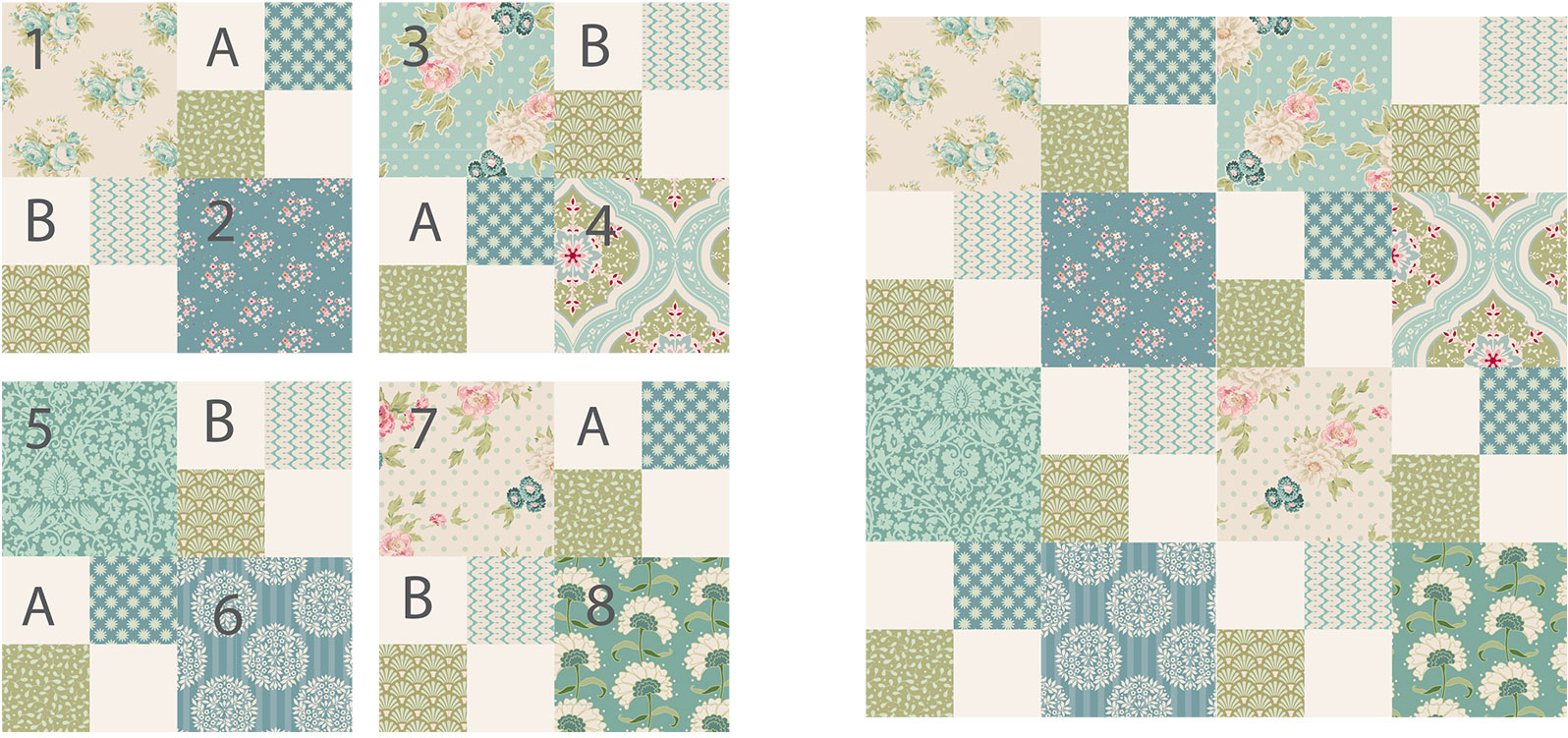 Piece the 12 blocs together so that the patchwork is 3 blocs wide, and 4 blocs high, and your quilt top is finished.
You can easily add another row of blocs if you want a larger quilt.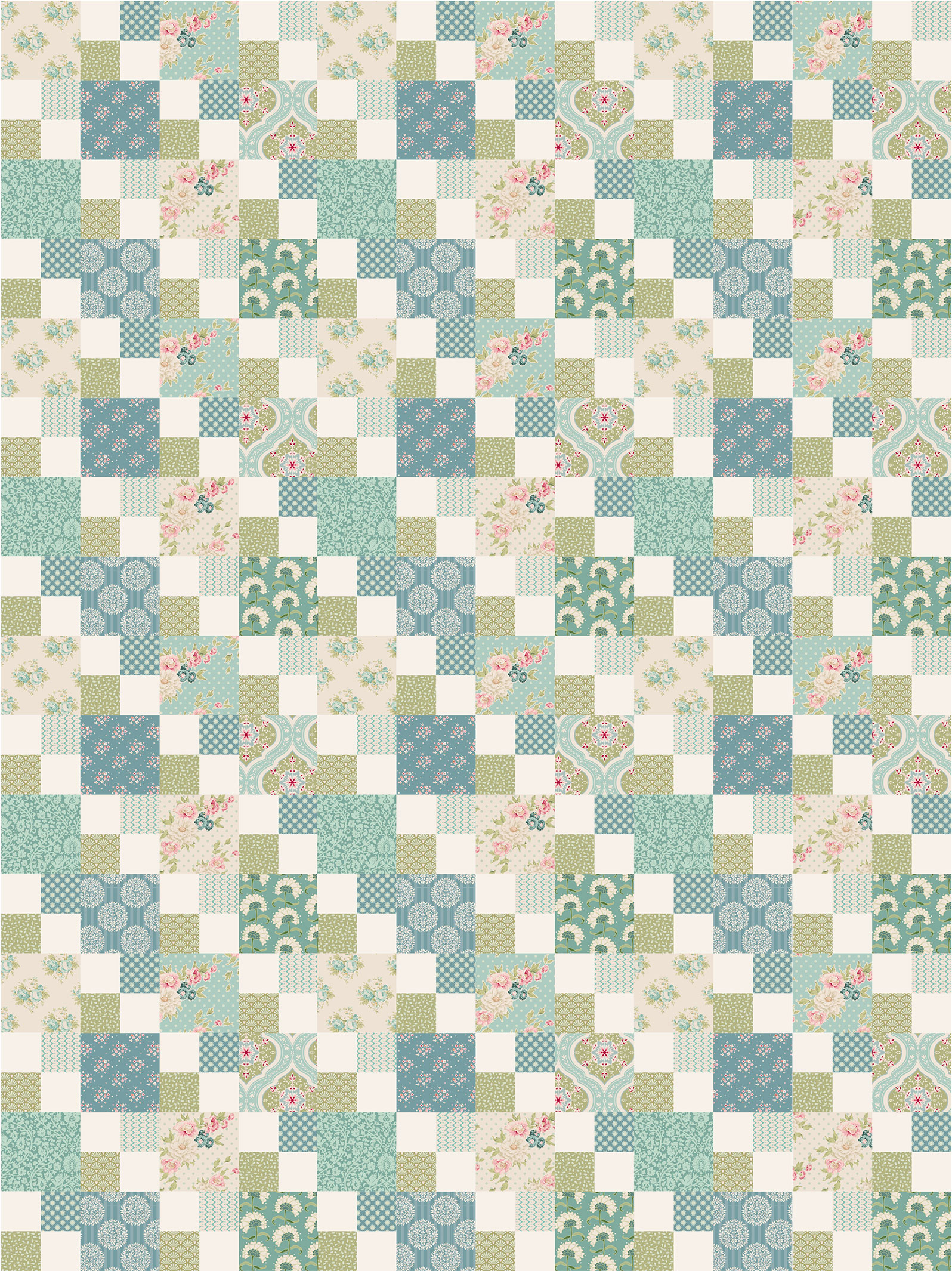 The quilting (a medium sized crazy puzzle) is done by a professional quilting service. You will probably find a company that can baste and quilt your larger patchworks near you by searching on the Internet.
For the binding we have used "Addie Teal".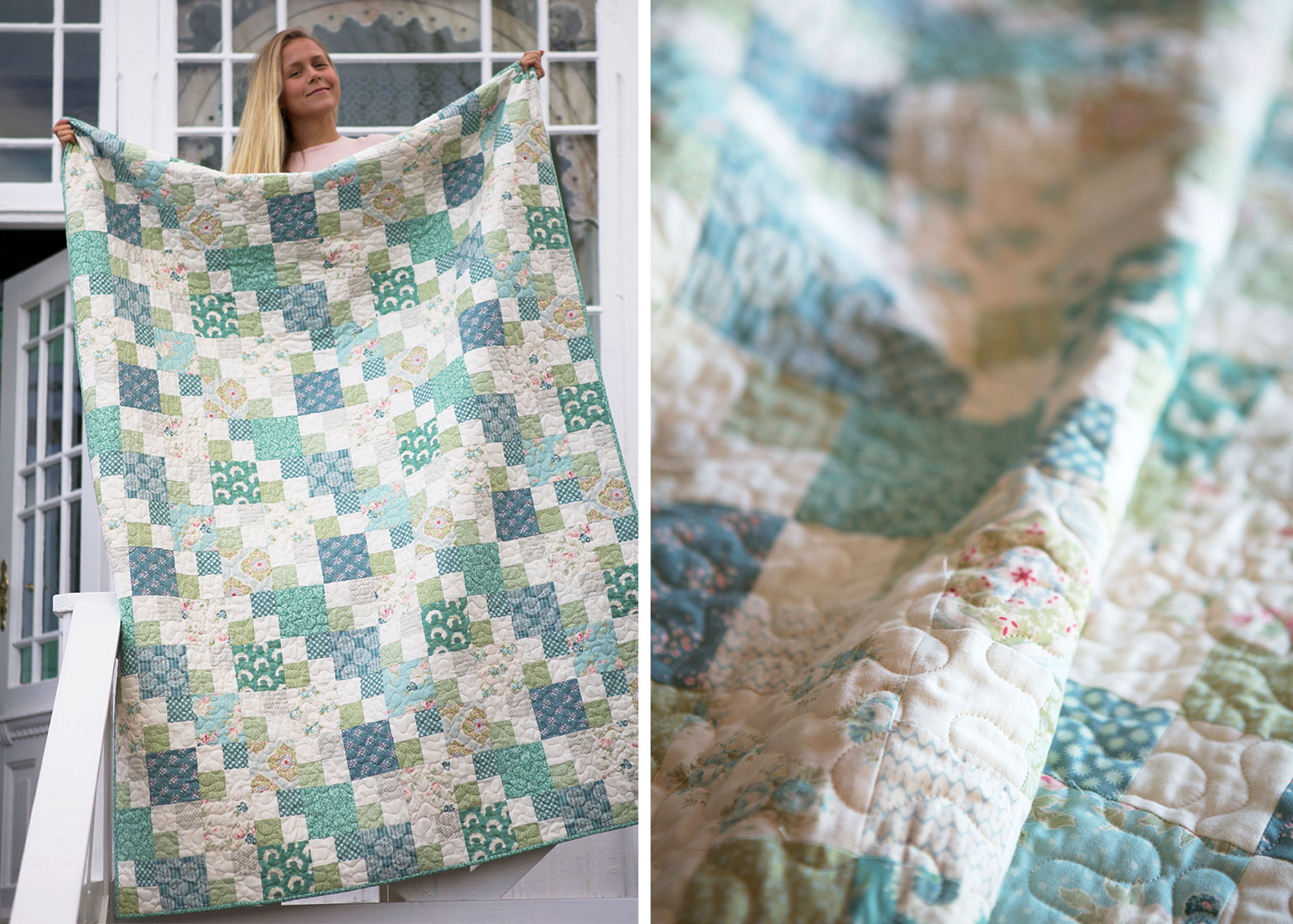 Have a great weekend!