This lovely retro inspired quilt is perfect for any time of year – in the spring and summer to echo the sunny seasons, or in autumn and winter to bring a welcome splash of warm colour. It has fifty-four circle blocks, all made the same way using templates. The quilt uses fabrics from the Spring Diaries range combined with solid off white quilt fabric.
Here is the Spring Diaries Quilt explanation, Template 1 and Template 2.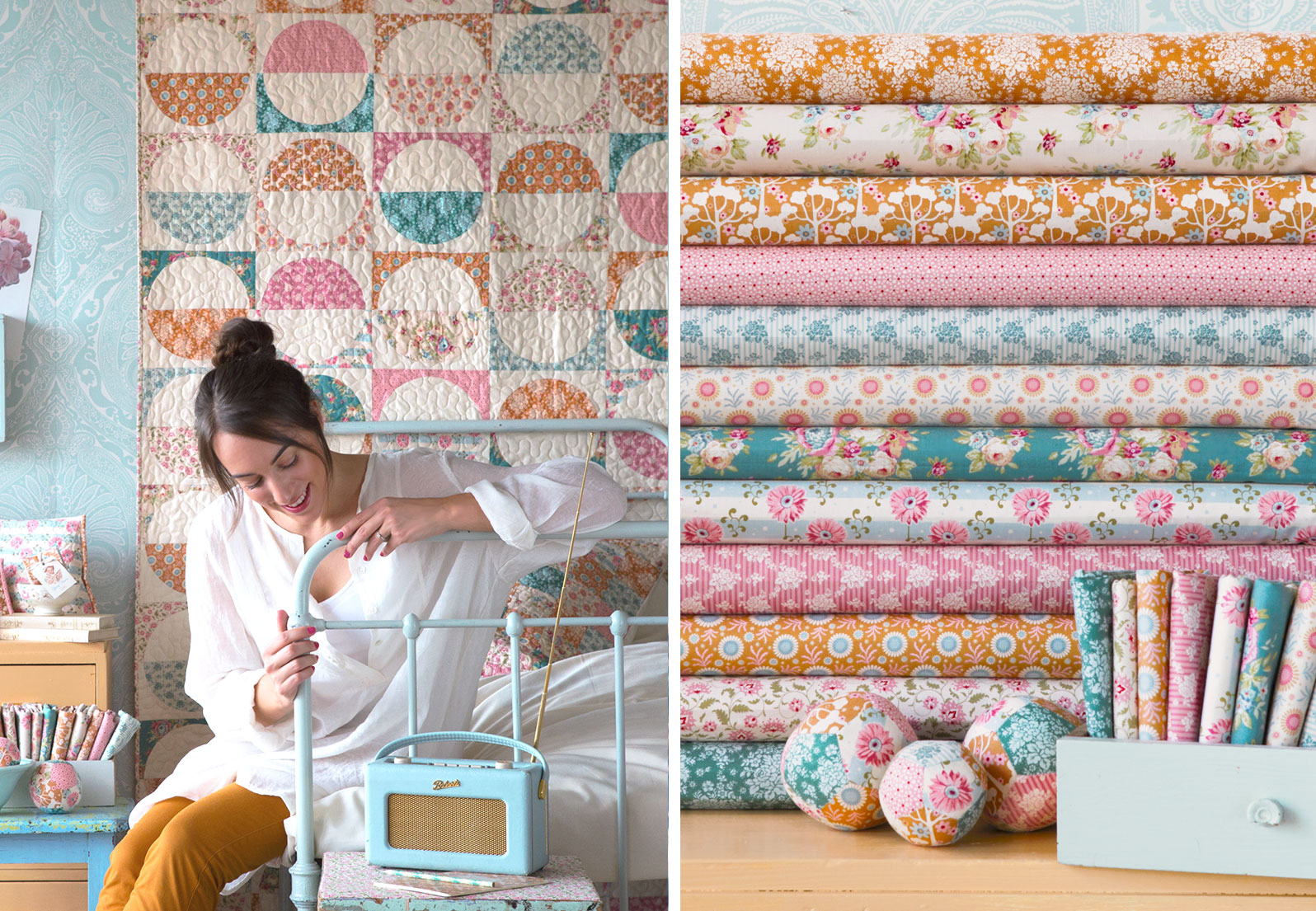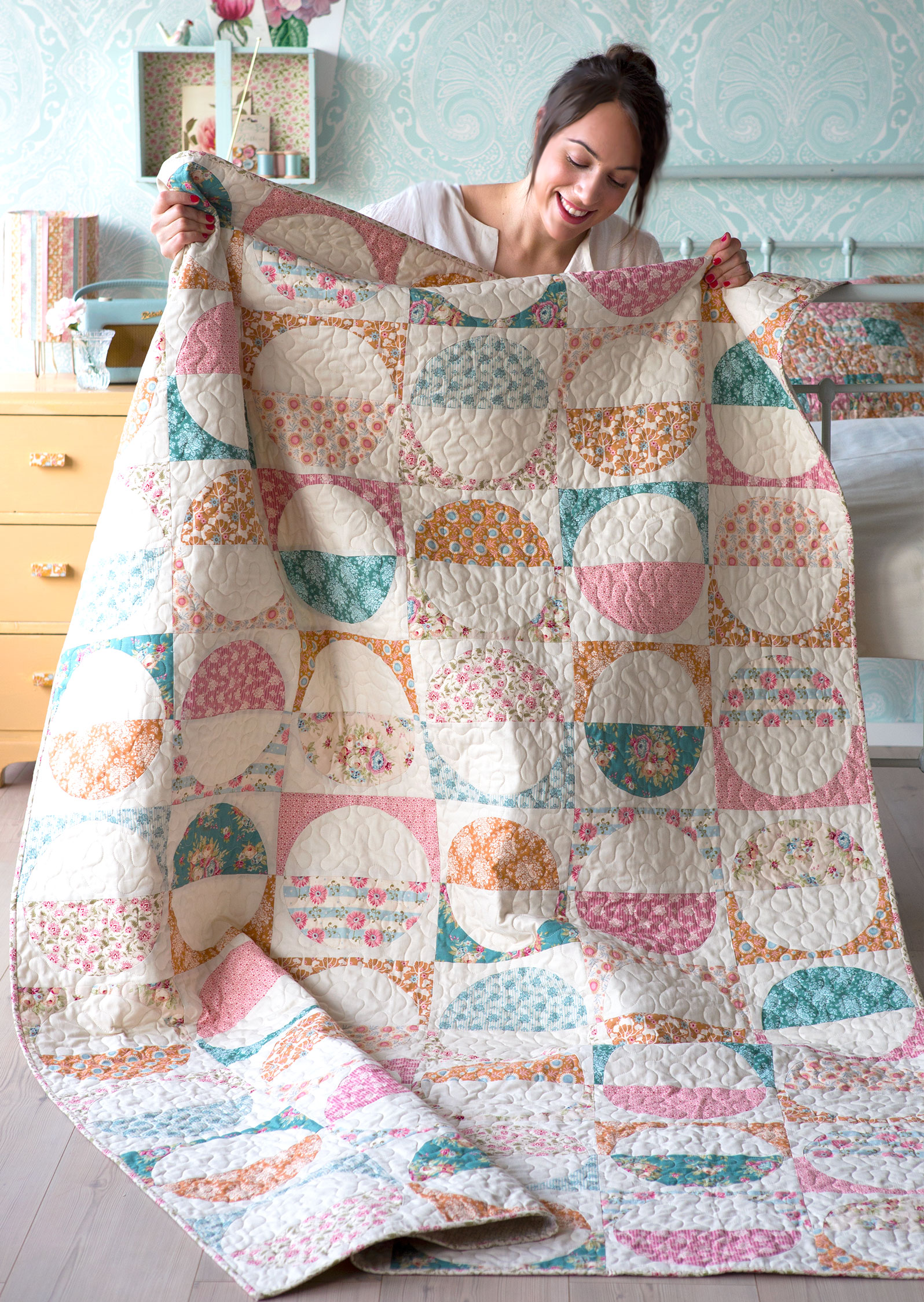 Spring Diaries Quilt Labels are pretty if you want to add your name to the finished quilt.