This gorgeous quilt in a deep red, blue and cream colourway has a celebration feel, with rows of pretty bunting-style patchwork 'hung' on narrow strips of pale print sashing. The triangle patches are easily created with a template and the triangle rows are easy to sew.
Her is the free pattern and explanation written and illustrated by the talented Linda Clements.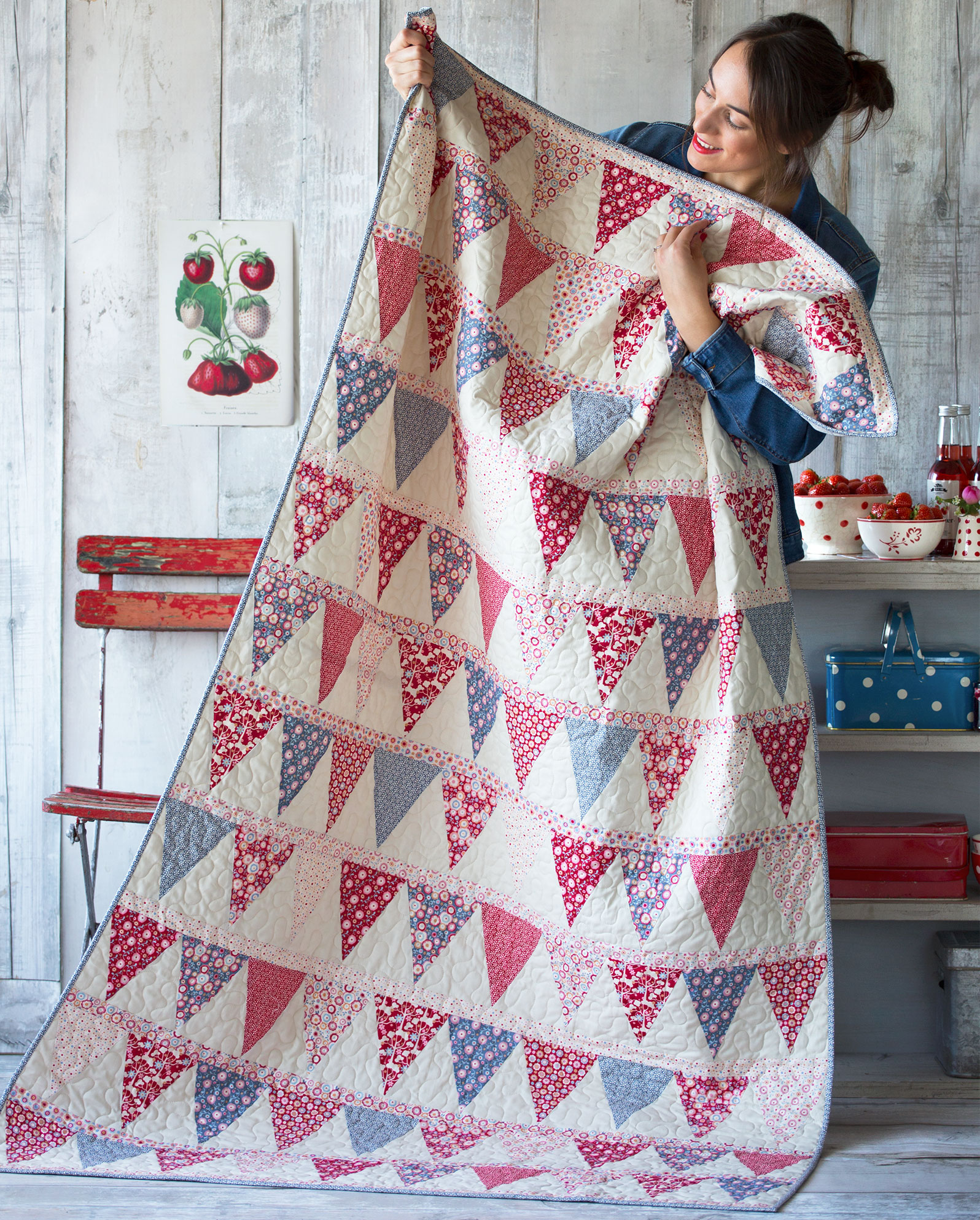 The quilt is also sweet on the wall.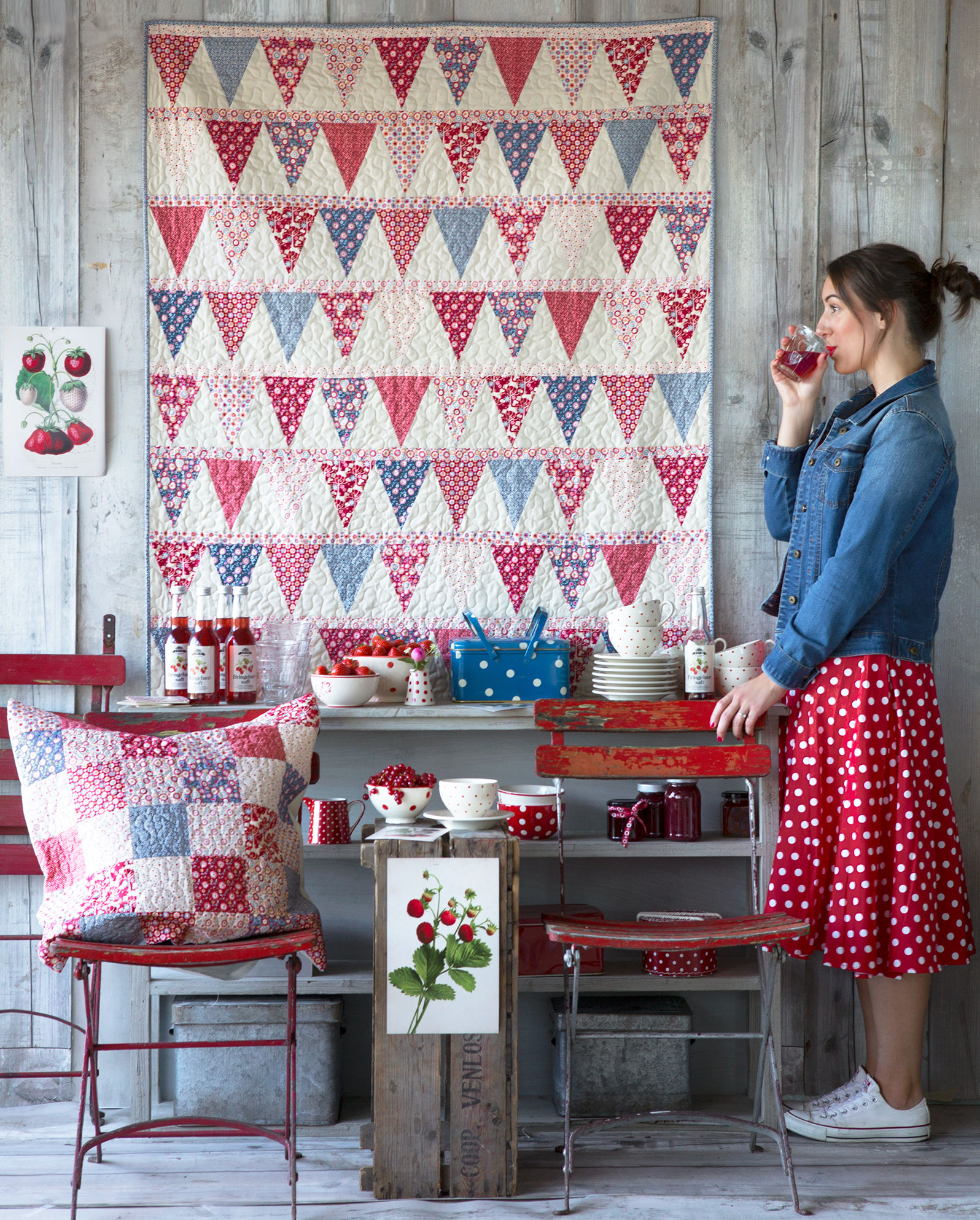 Have a great day!