A large summer bag is great for trips to the beach and this one matches the Painting Flowers quilt. The fresh summer colors are perfect with any colored denim and a nice summer tan.
The Painting Flowers fabric collection used for the bag is a limited edition collection, but you can use any fabric that you like.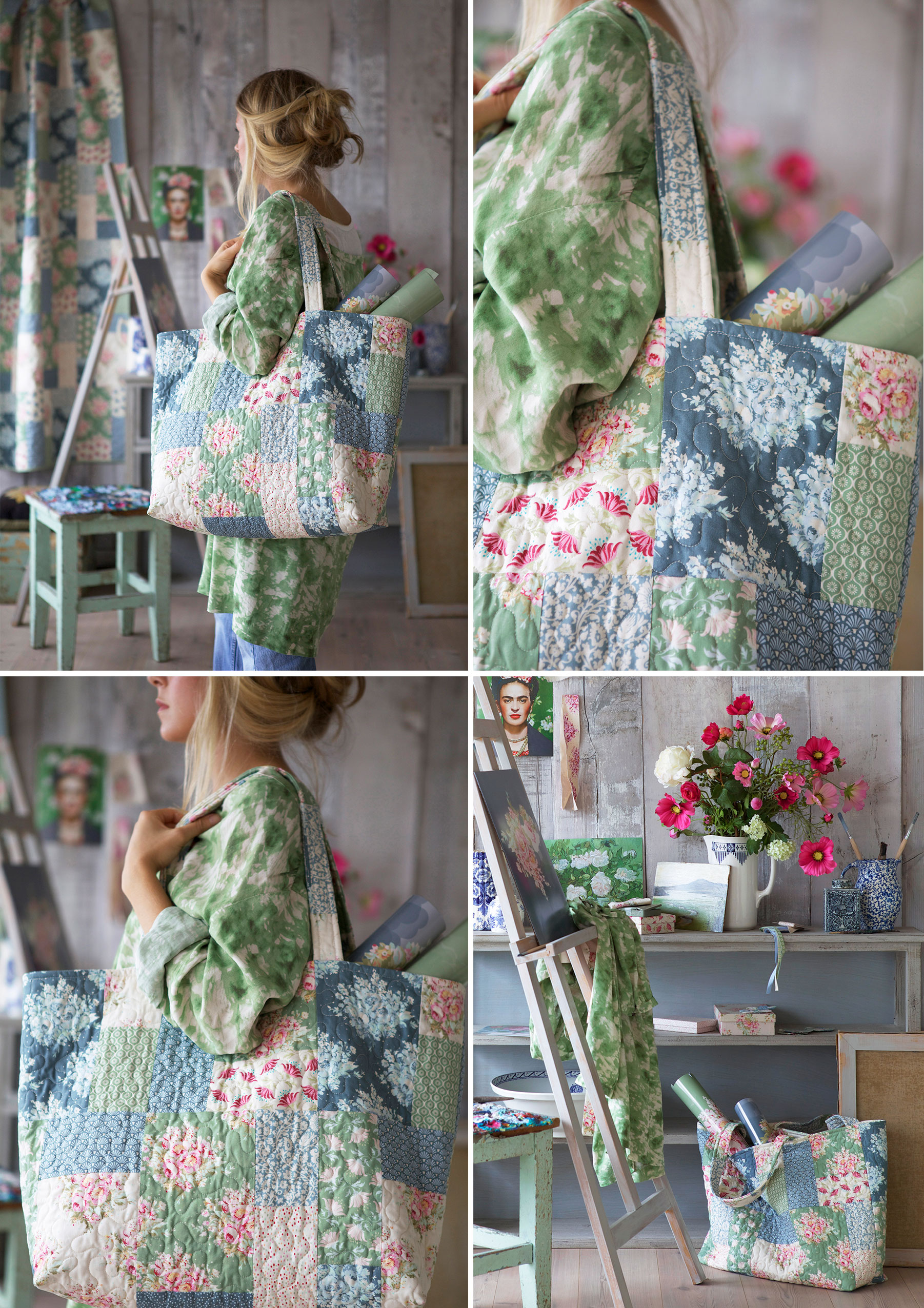 We used the same block for the bag as we used for the Painting flowers quilt. The measurements are in inches and seem allowance is already added.
The pieces are then stitched together as shown on the right. As you can see the rectangles are pieced together in different ways.
You need two identical patchworks, one for the back and one for the front of the bag.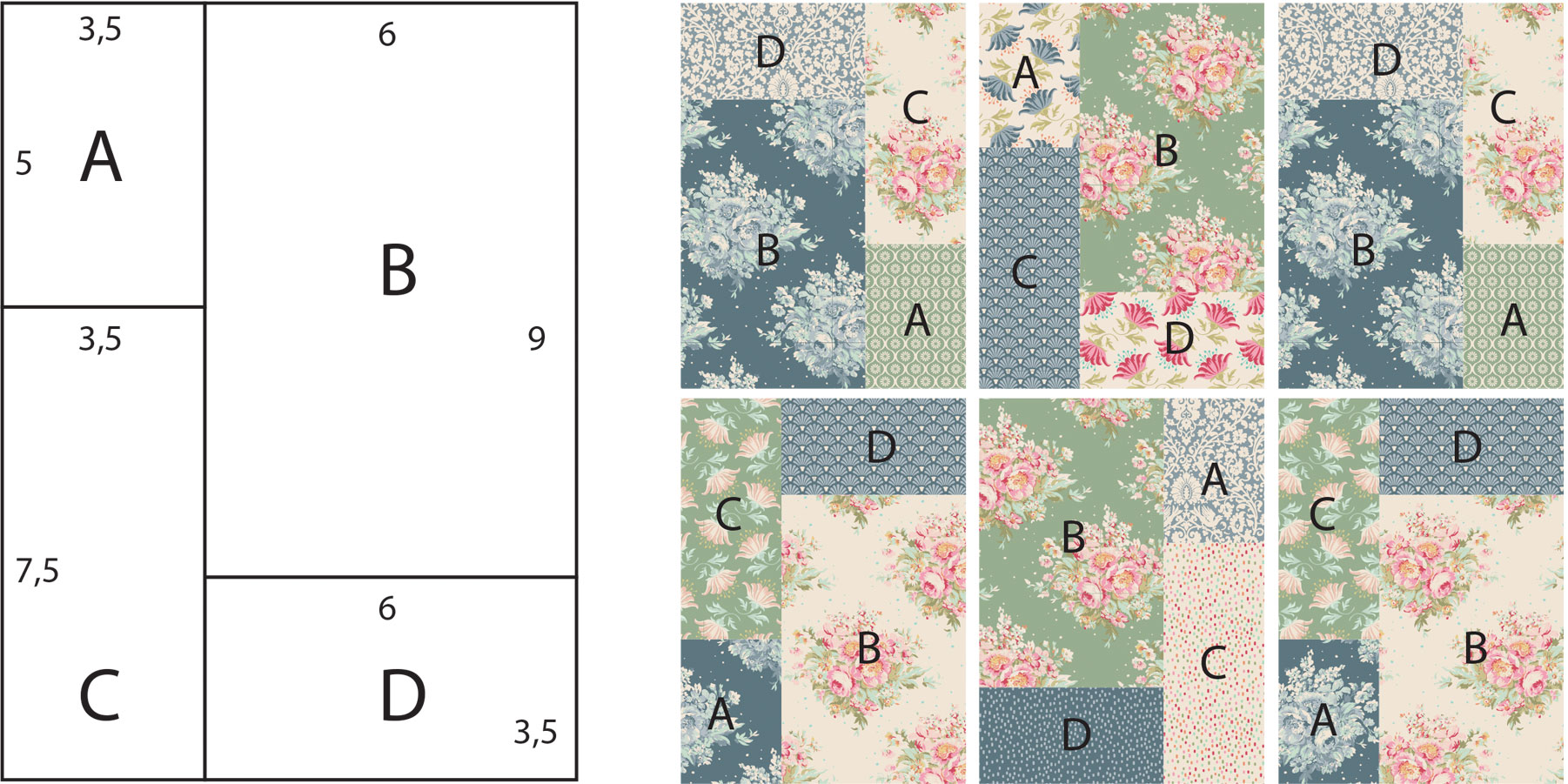 Cut two pieces for lining that are the same size as the patchwork pieces.
Sew the two patchwork pieces together as shown below. Attach wadding and backing fabric and quilt the patchwork.
The backing will not be visible because of the lining, so use something simple.
Sew the lining pieces together. Leave an opening for turning in the seem as shown on the right.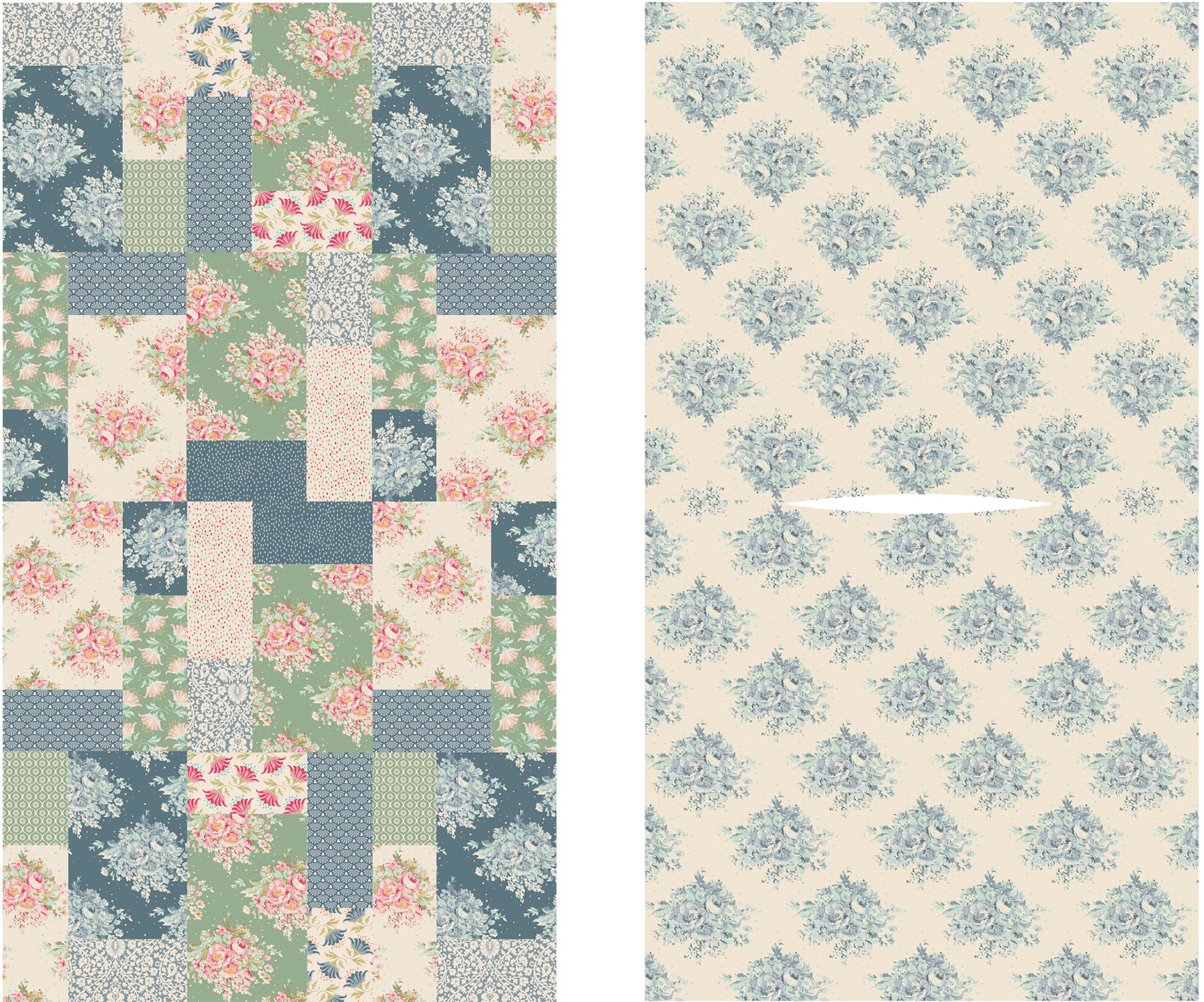 For the patchwork handles 4 inch wide pieces with random lengths are sewn together until each patchwork piece is 26 inches long.
Cut strips of wadding that are the same lenght (26 inches) but just 3 inches wide. Place the wadding against the back of the patchwork pieces, and iron in the fabric edges.

Fold the strips double so that each handle is about 1,5 inches wide, and sew along both sides.

Attach the handles on each side of the quilted patchwork piece with pins, as shown on the illustration on the left.
Each handle-end should be placed approximently 6,5 inch from each corner.
Place the lining right side down on top, and sew along the top and bottom edge, shown on the illustration to the right.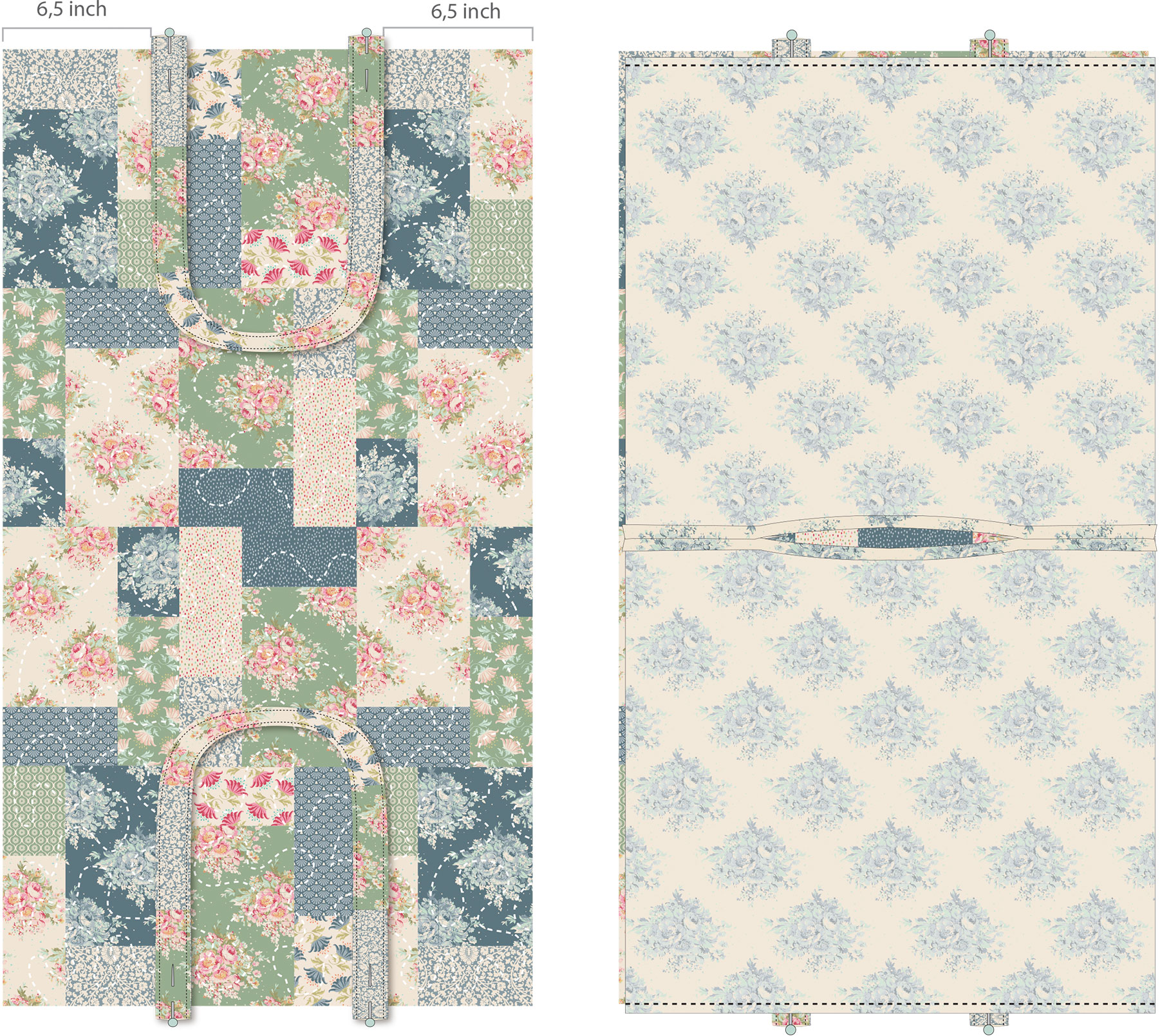 Fold the bag so that the two patchwork halves lies right side against each other, and the two lining halves lies against each other on the opposite side. The seems where the handles are attached should be in the middle. Sew along the edge on the right and left side.
Cut out a 2,5 inch square in each of the four corners.
Fold each corner opposite so that the seem is in the middle and sew across, see illustration on the right.
Turn the bag right side out trough the opening in the lining. Push the lining-half into the patchwork-half, and sew along the top of the bag, about 1/2 inch from the edge to keep the lining in place.
Sew the opening in the lining closed.
Your bag is now finished. Have a great day!