And the new Tilda spring collections are, or soon will be available in many quilt and craft shops around the world. A fresh new season with new colors, patterns and possibilities.
Let us present "Spring Diaries" and "Pardon My Garden", we really hope you like it.
Spring Diaries is an adorable retro series inspired by the radio, weekly magazines and teenage dreams of the 1950's. Shades of honey, pink and turquoise combine for a sweet and subtle vintage palette that unifies the collection.
The Tilda Spring Diaries collection has 12 fabrics, papers, ribbons, buttons, notebooks, papers and more in sweet (but not too sweet) retro colors.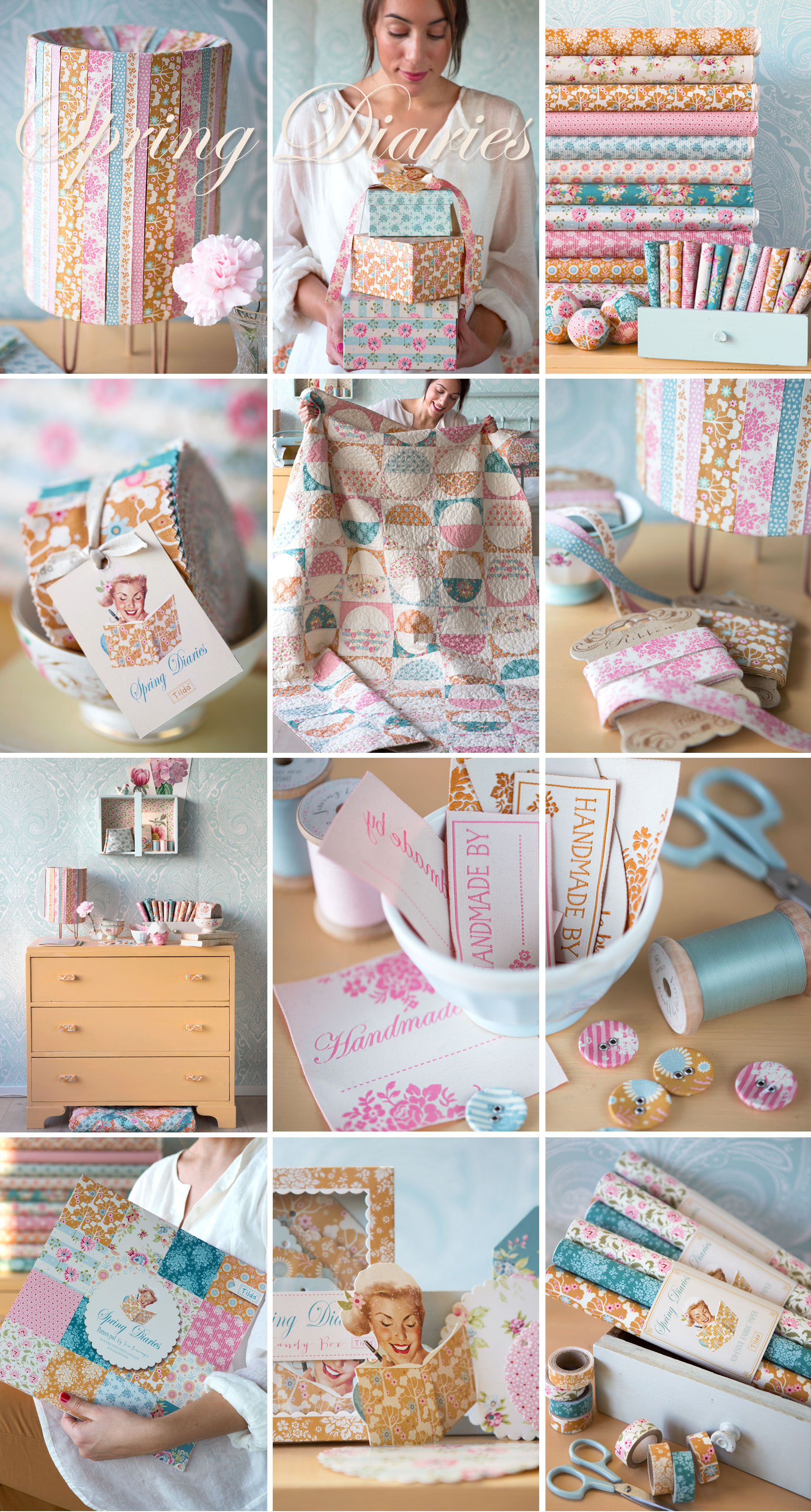 Pardon My Garden is a fresh series with a variety of floral patterns in shades of blue, green and turquoise. While perfect for gardening and outdoor living, it is welcome any time of year. The patterns span from classic to retro to form an exciting whole that is unified by matching colors.
The Tilda Pardon My Garden collection has 12 fabrics, papers, ribbons, buttons, boxes, notebooks and more.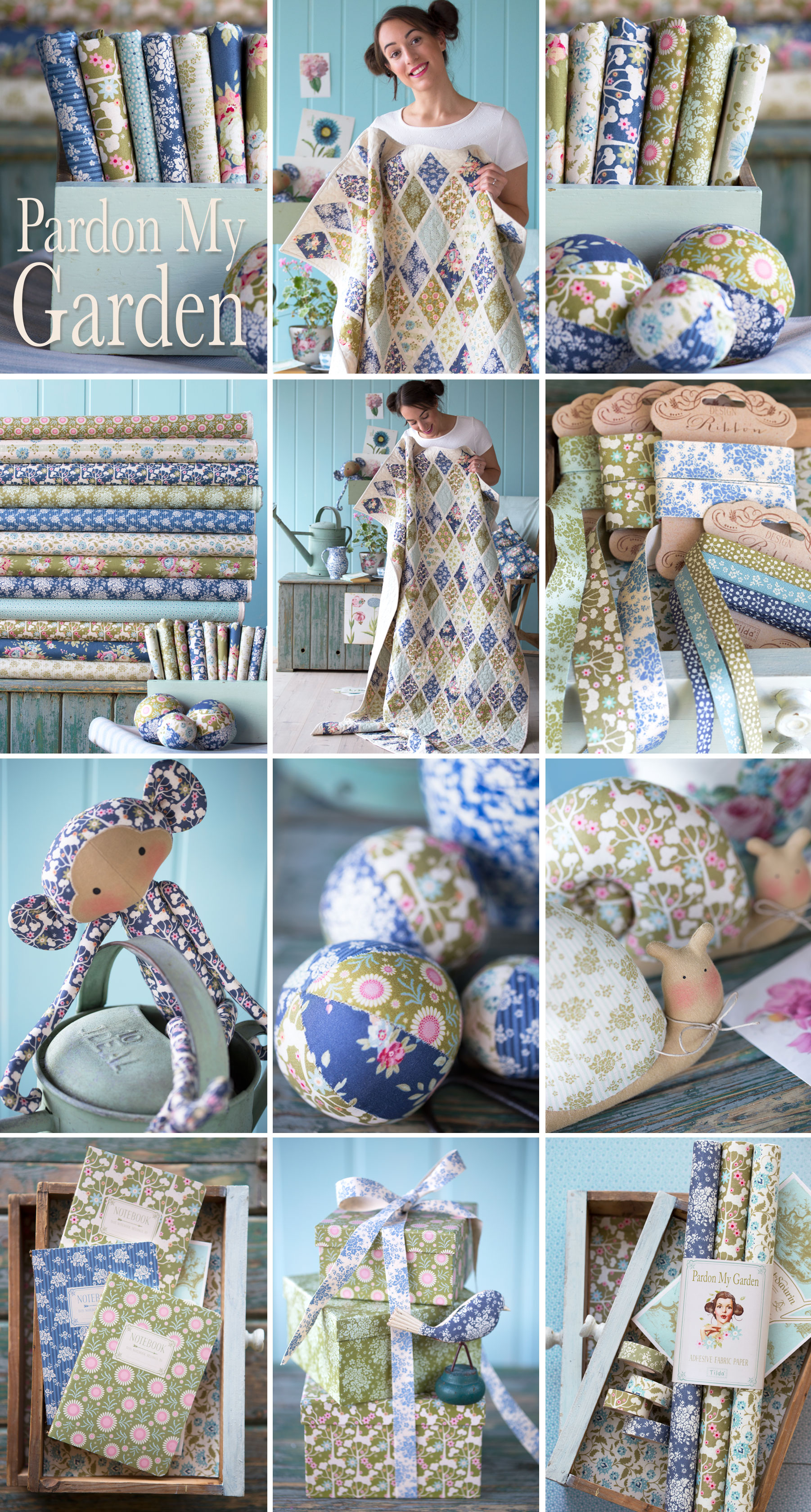 Have a great creative weekend!