One sweet red and pink paper piece ball is finished.
Materials: 
Wildgarden Red (481134), Aimee Red (481133) and Pollen Red (481139) from the Candy Bloom series.
Pollen Pink (481089), Emily Pink (481083) and Garden Flowers Dove White (481085) from Spring Diaries.
We also used pre-cut paper shapes from Paper Piece Balls biconvex ( 480999), one package will give you 20 balls in two different sizes. Fabric Glue pen (480825) and the Light pink Sewing By Hand thread (481015)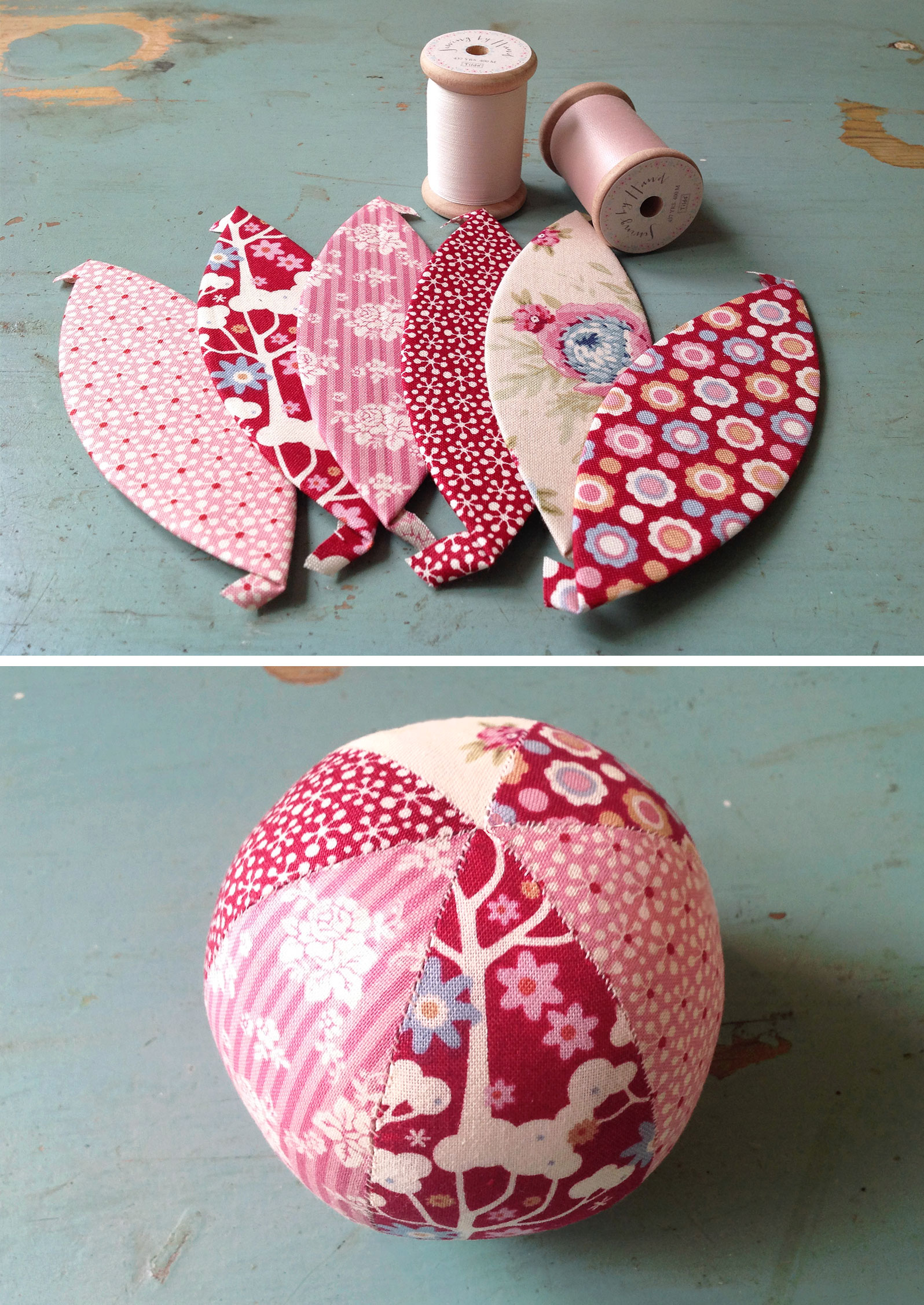 Biconvex paper piece ball with pentagon paper piece balls made with Spring Diaries fabric.