This spring we have a few new sewing equipment items, among others the "Sewing by hand" thread in two colours and the popular small sharp Tilda scissor in a new soft Teal colour.
The scissor was a favourite for many years before we suggested making it in a Tilda colour 8 years ago, and we still can't manage without it. It's the scissor we use every day for both paper and small sewing projects.
The hand sewing thread is a gorgeous polyester quality that has been a favourite as long as we have known about it, used on every hand sewn project in the last book "Homemade & Happy".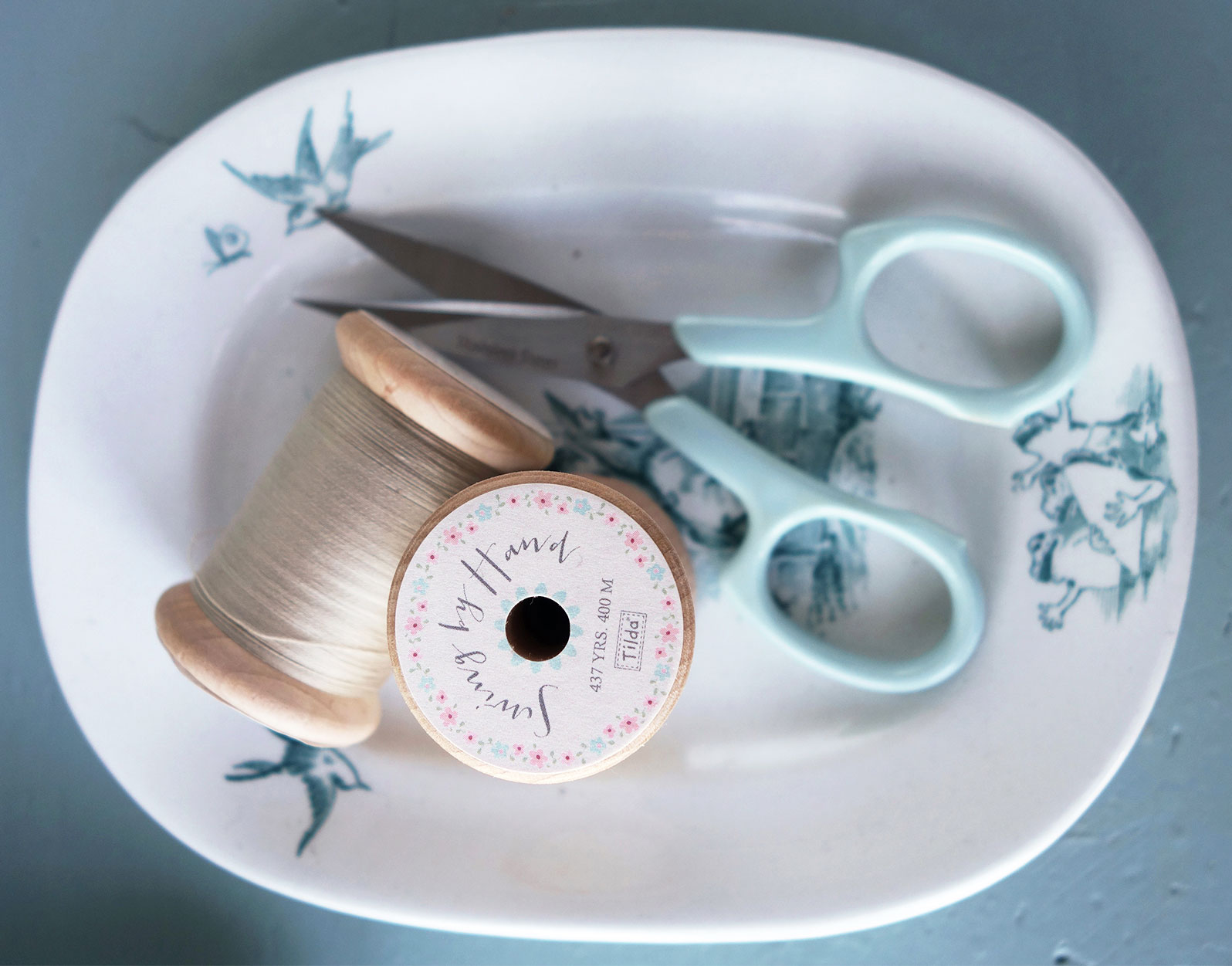 We use it as an all-around hand sewing thread for paper piecing, attaching applique pieces, for all smaller hand quilted projects such as the quilted Santa and stockings in the book, and for attaching arms and legs on dolls and animals.
We always end up using this thread because it behaves beautifully on every project. Now available in the Tilda range, the cosy wooden bobbins come with 400 meters of lovely thread.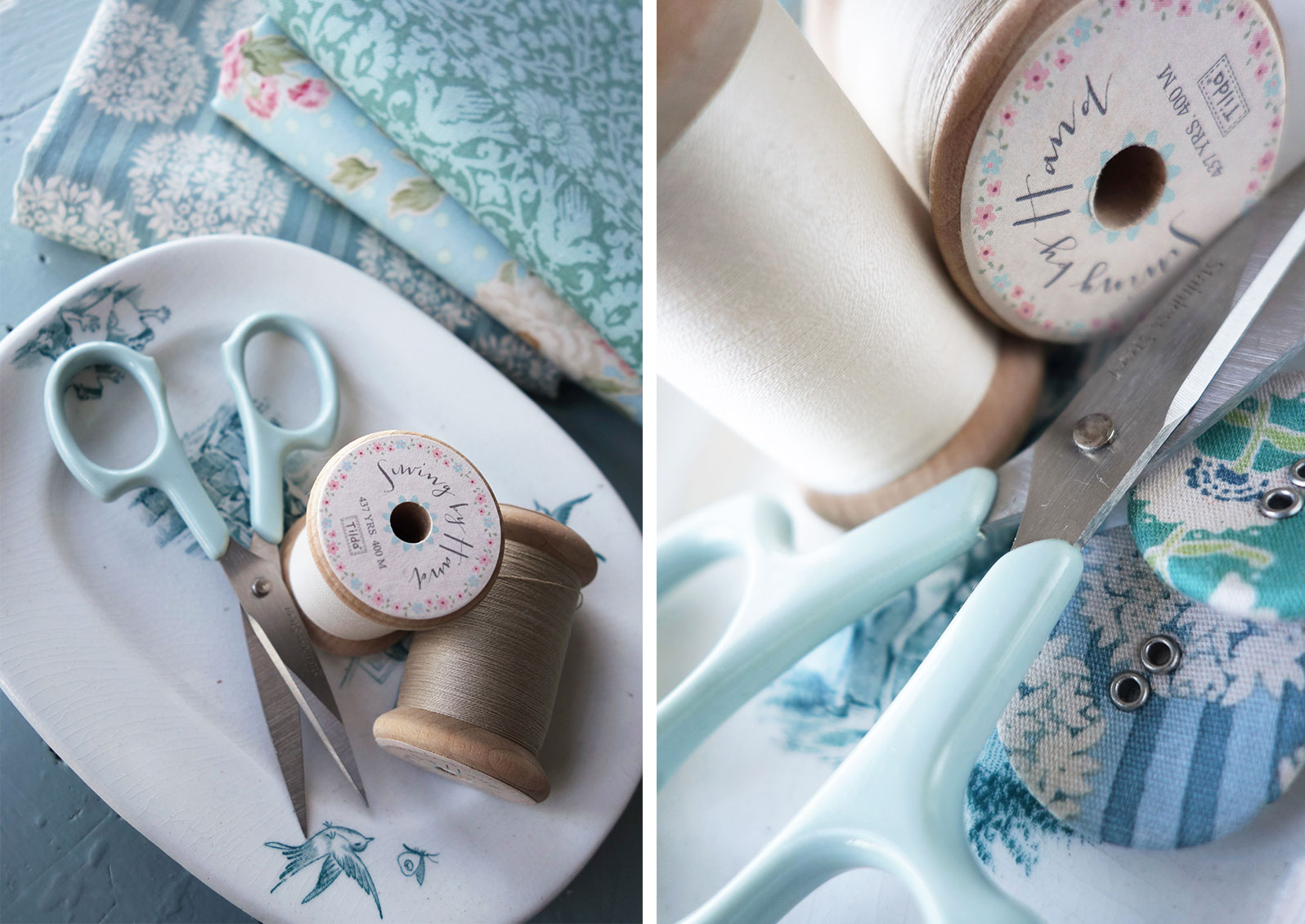 Have a great week!