Our talented friend Sanch who runs Red Brolly was inspired by Peach Blossom Moths to make a gorgeous quilt and absolutely wonderful fabric Moths.
We love the moths and would like a turquoise wall full of fabric moths in all sizes if we had the free space. 
This is just a wonderful gift for everyone who follows Red Brolly.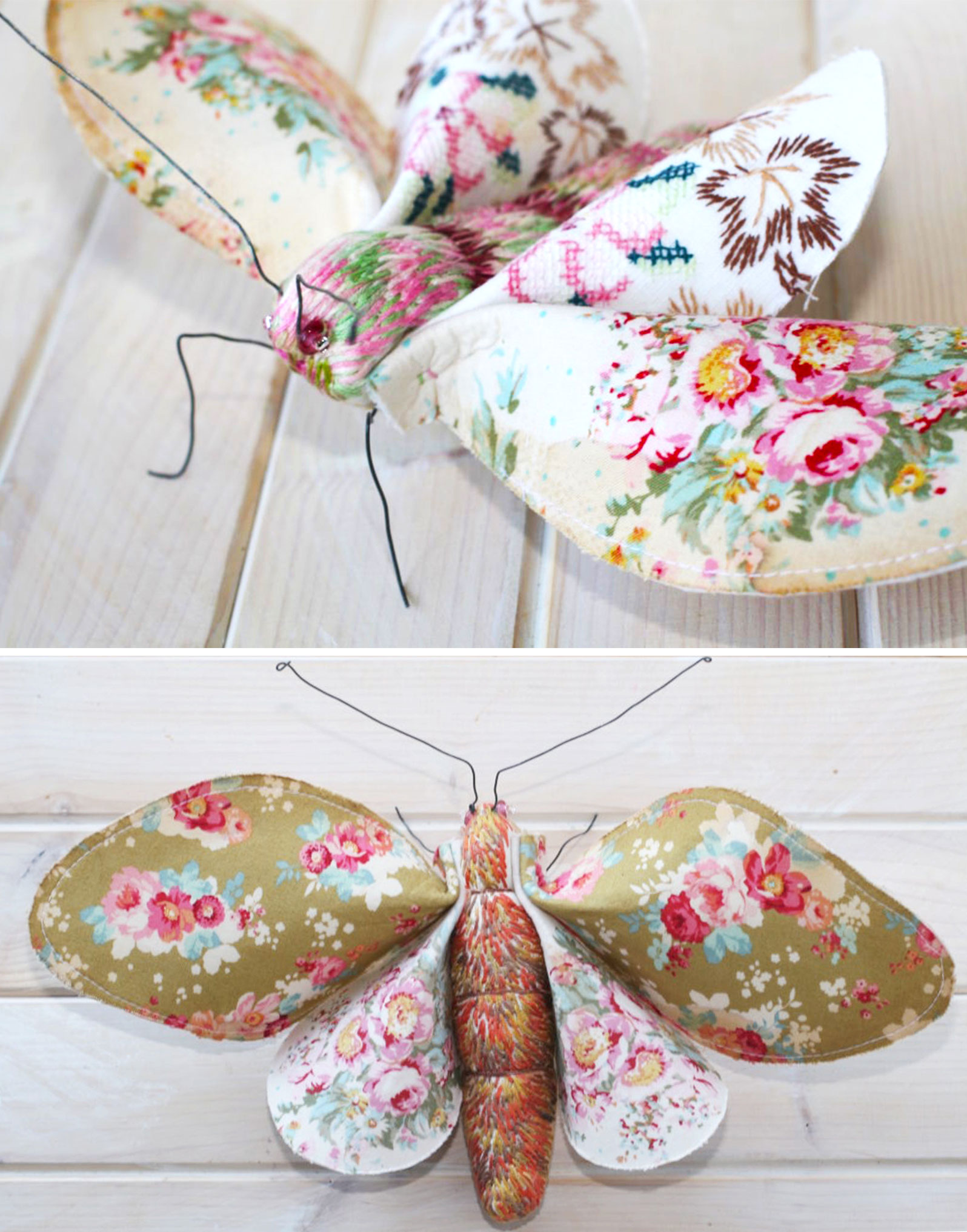 And how beautiful is this Peach Blossom Moth Quilt! Sanch combined the two fabric lines Cabbage Rose and Memory Lane beautifully.
Visit Red Brolly to get inspired!
The quilt is one of the projects for The Tilda Showcase organized by our wonderful Australian whole seller Two Green Zebras. Follow the showcase here to see new exiting projects every day.