It can be a challenge to find the perfect photo location with the exact look we are after, so more often than not we end up building scenes in the studio. We also prefer to work with daylight instead of artificial lighting, and it helps to be able to position the scene in good light conditions.
Building scenes is something we are passionate about, it is fun and exhausting at the same time.
We hope we do not disappoint anyone when we show some revealing test pictures of scenes you might recognize from the books, all built in the Tilda studio.
We had a lot of fun building them, and it is an important part of creating the Tilda look.
Tilda´s vintereventyr/ Tilda´s fairy tail wonderland
The kitchen scene – We wanted a kitchen that had a soft fairy tail look as a background for the little Teaspoon ladies, with a large collection of old cups in the background.
We drew up this kitchen wall that was produced in the local timber yard, and decorated the shelves with simple hand cut paper trims.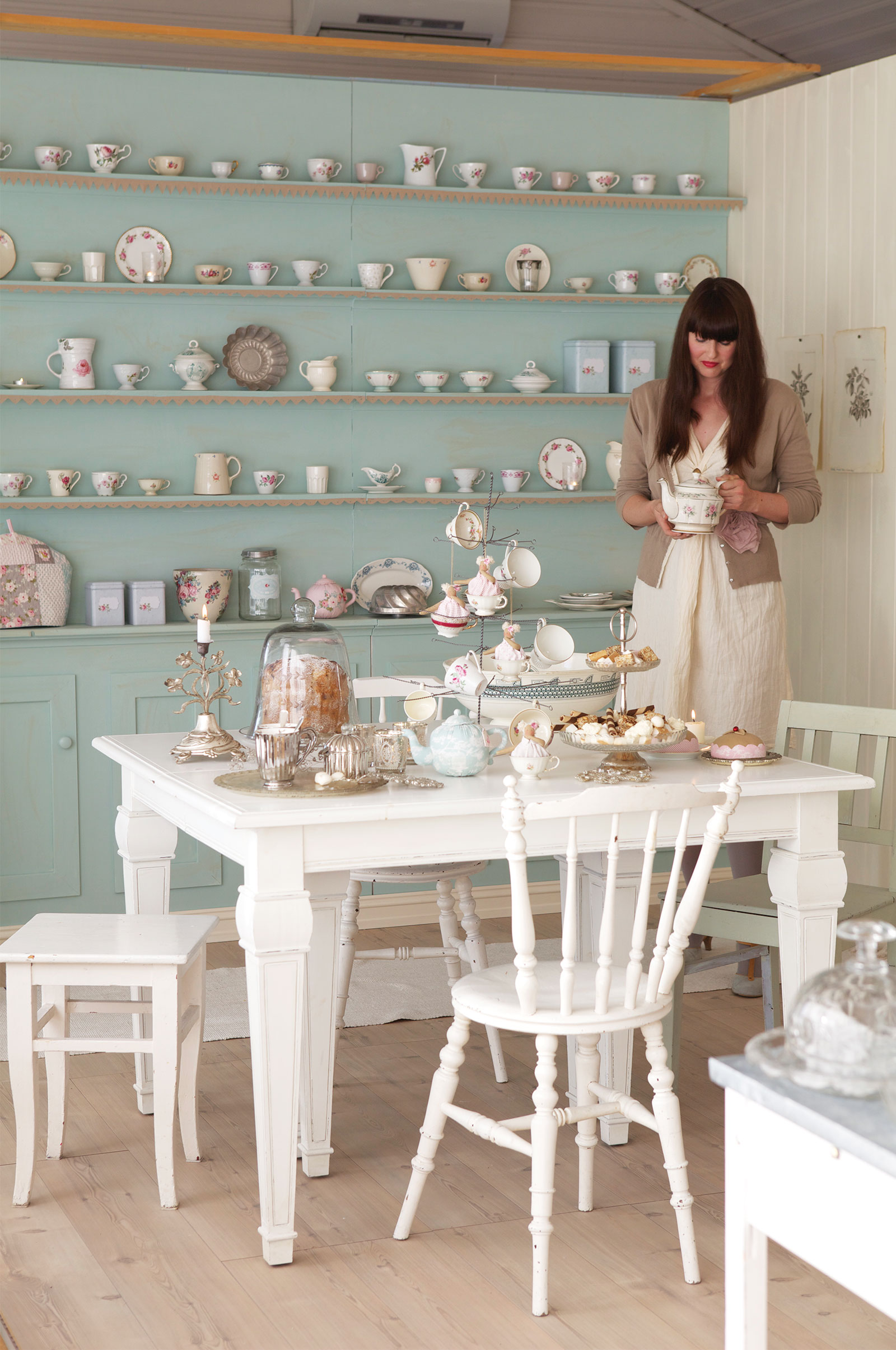 The living room scene – Because of the fairy tail theme we wanted walls reminiscent of something you might find in an old castle, and came up with this design.
In the foreground you see the scene from "The steadfast tin soldier", and in the background the light and dark swan ballerinas from "Swan Lake".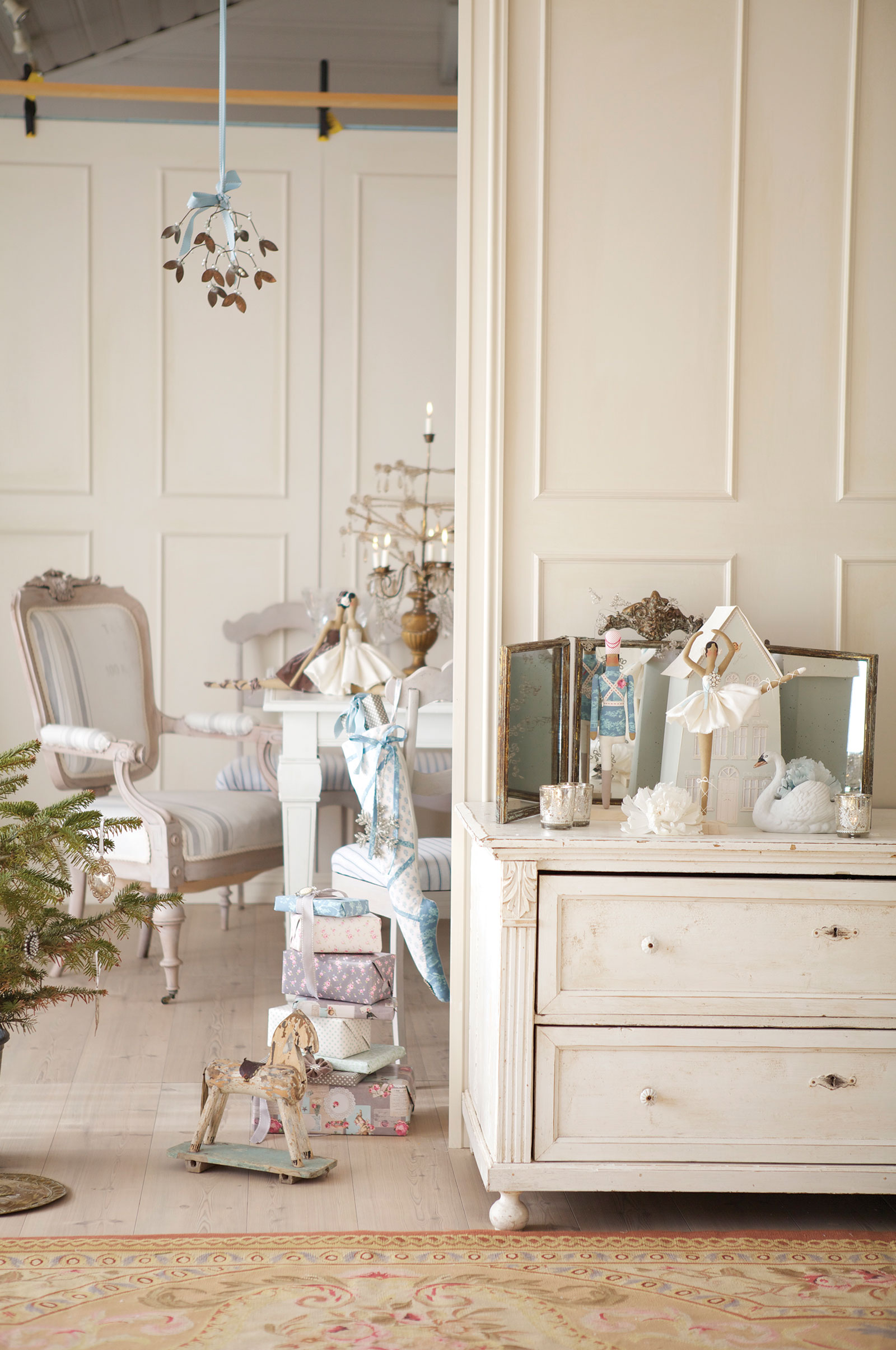 Girls bedroom – The walls are soft teal and decorated with old rose motives and gold, fit for a real princess. A nice background for The Princess and the Pea.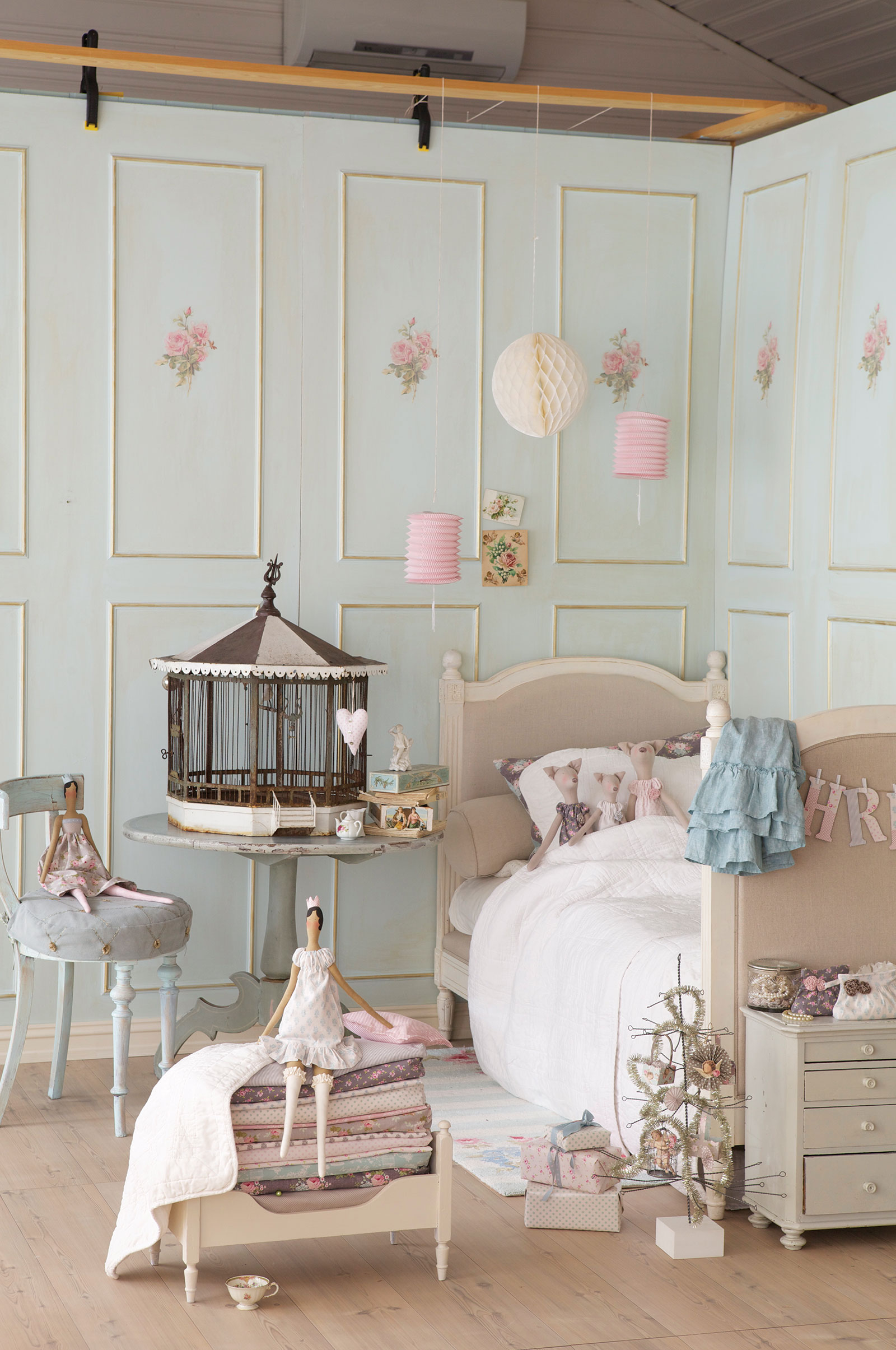 Boy's room- this is where The Nutcrackers, Bambi and Pinocchio live and the off-white walls works well with the red and blue theme.


Tilda´s sommerliv/Tilda's seaside ideas
For the seaside ideas in the book we wanted beach shack or boathouse background, and was struggling with finding the right old wood for the walls, until we found this fantastic wallpaper.
Then a trip to the beach to find driftwood and seashells. It all came together in the end.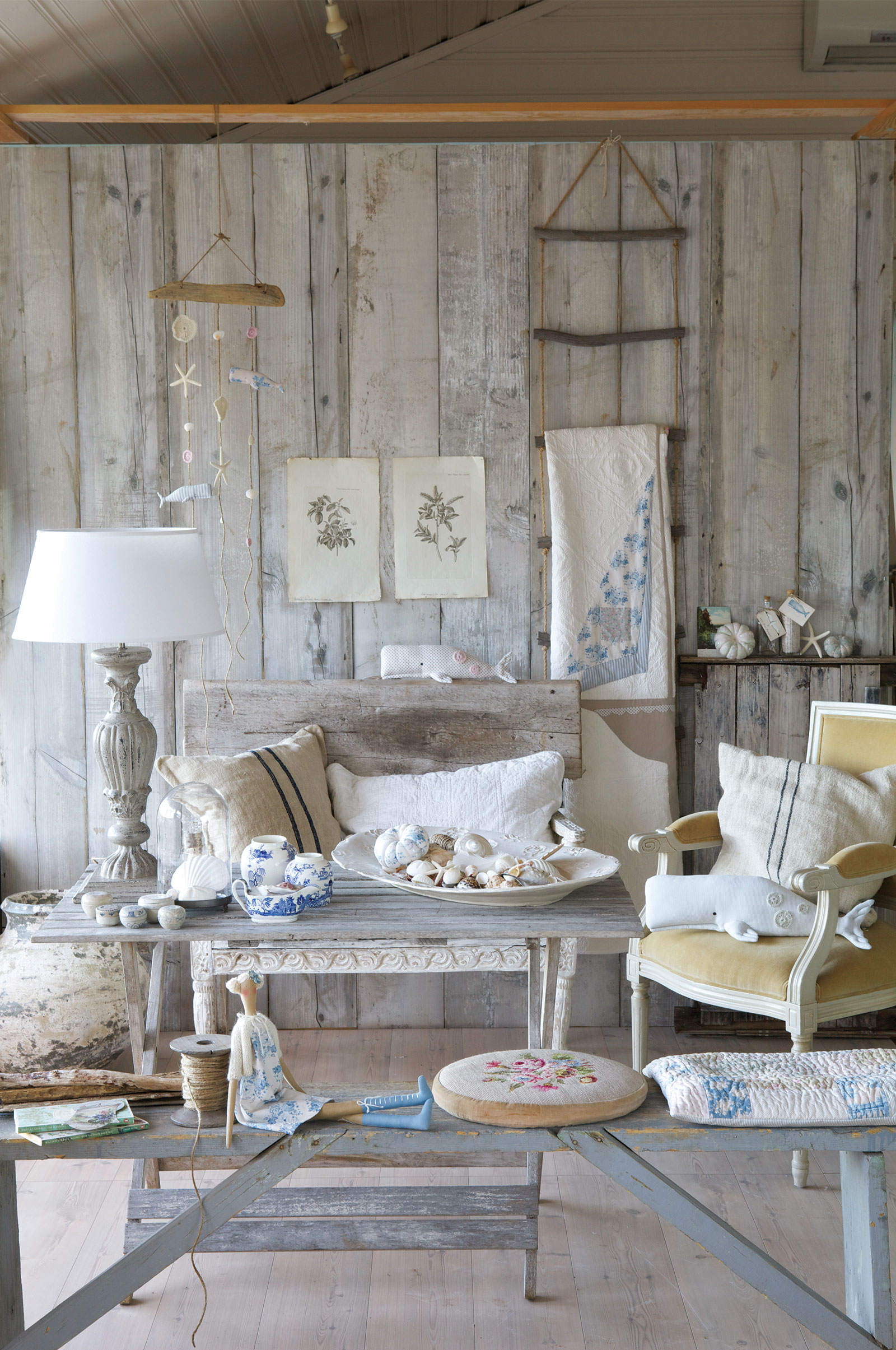 For the country theme we built a scene reminiscent of an old summer cottage with botanical prints, old porcelain and an old bureau where you can write your summer letters.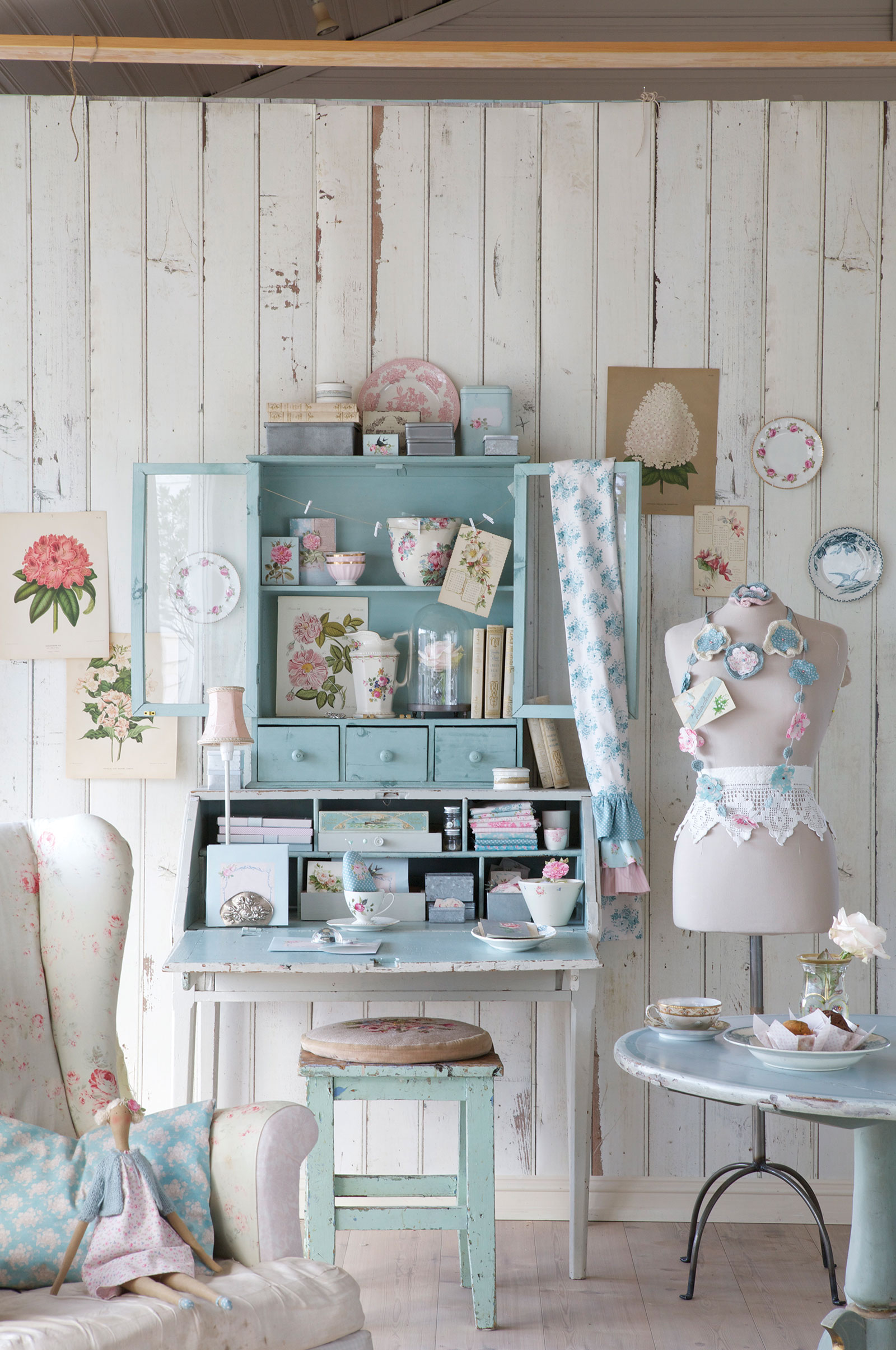 Sølvi capturing the depth of the eyes of a Tilda doll in the country theme scene.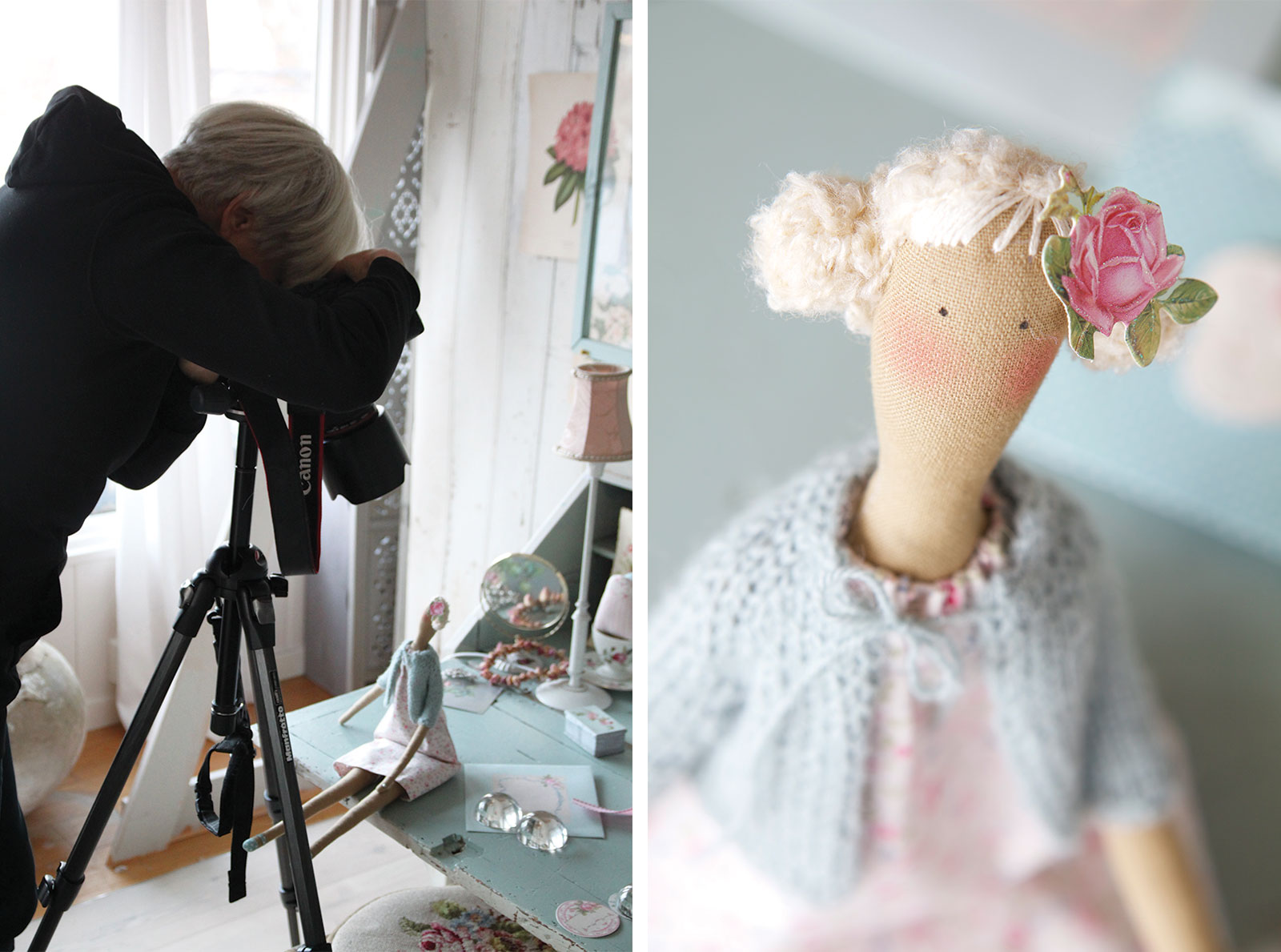 Tildas vintergleder/ Tilda's winter delights
We will not tell you who is up side down lighting candles as we are building the shop front scene. Stones laid out on the floor, trees and leaves give an outside feel.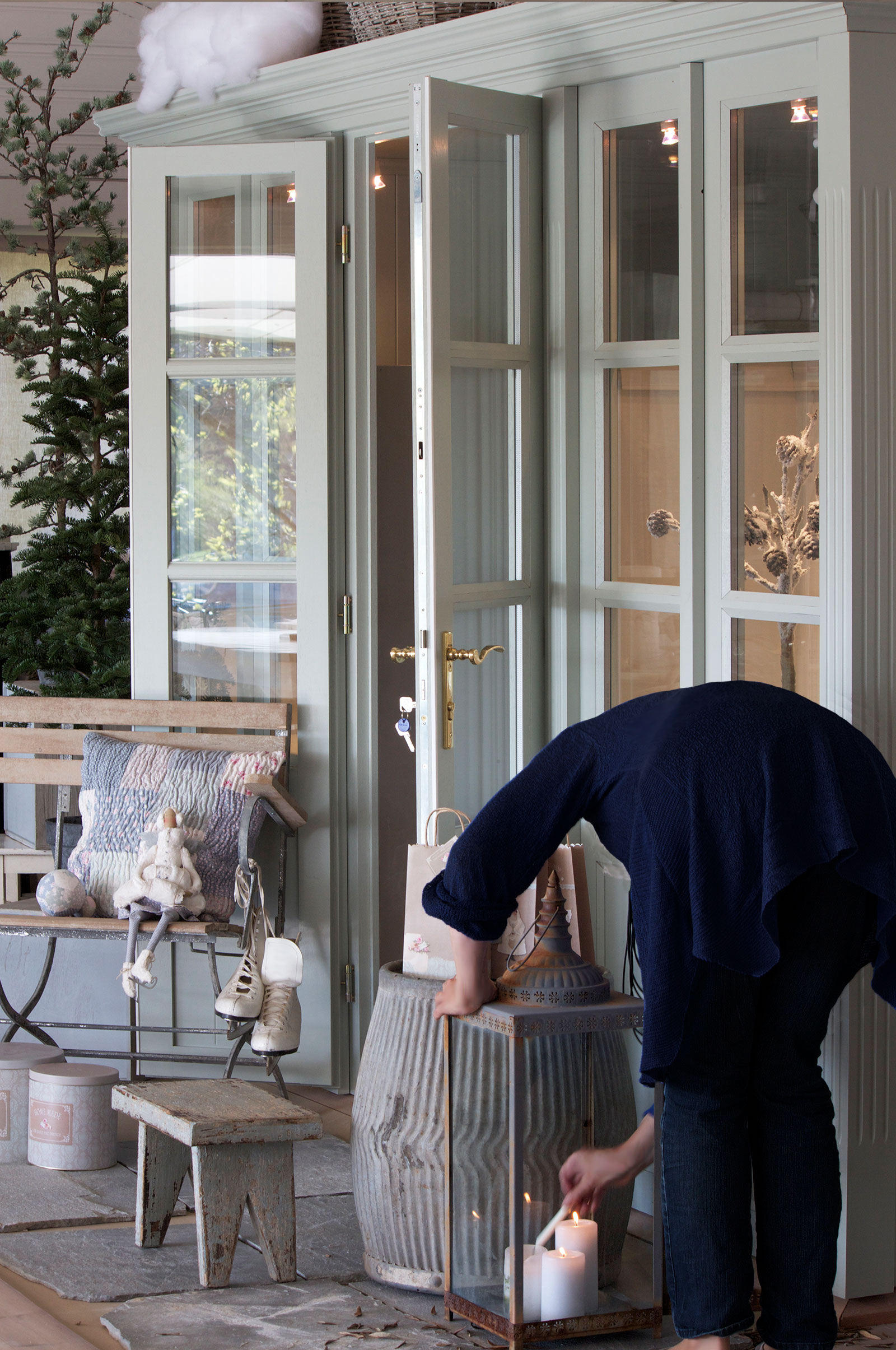 And here is the result.