The "Sewing By Hand" thread is now available in more beautiful colors. This thread is a visual joy and the quality is just amazing!
Lovely wooden spools cost a little extra but is certainly worth it.
As you can see they where the photographer Sølvi's favorite and we really love the pictures.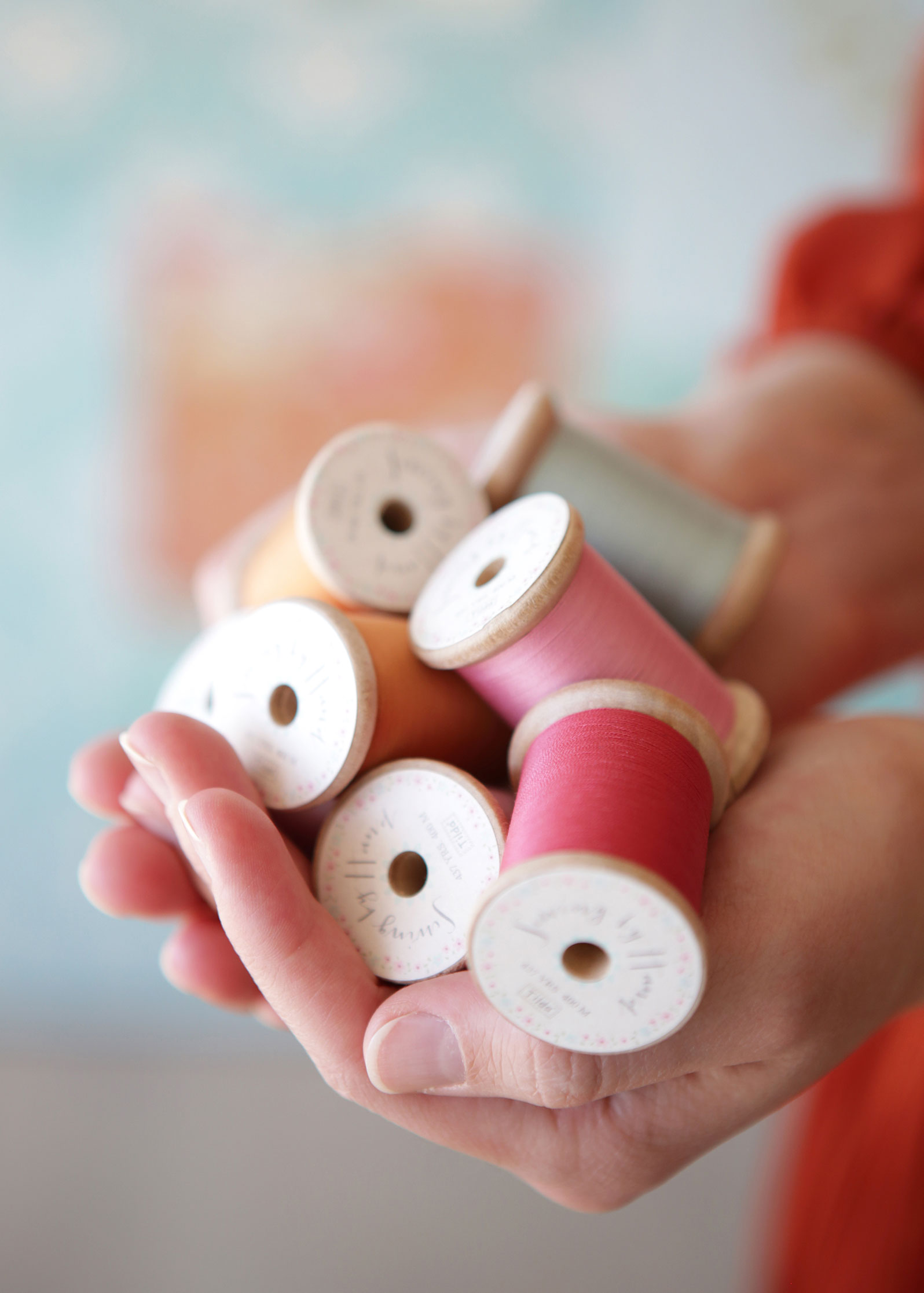 Here are the available colors.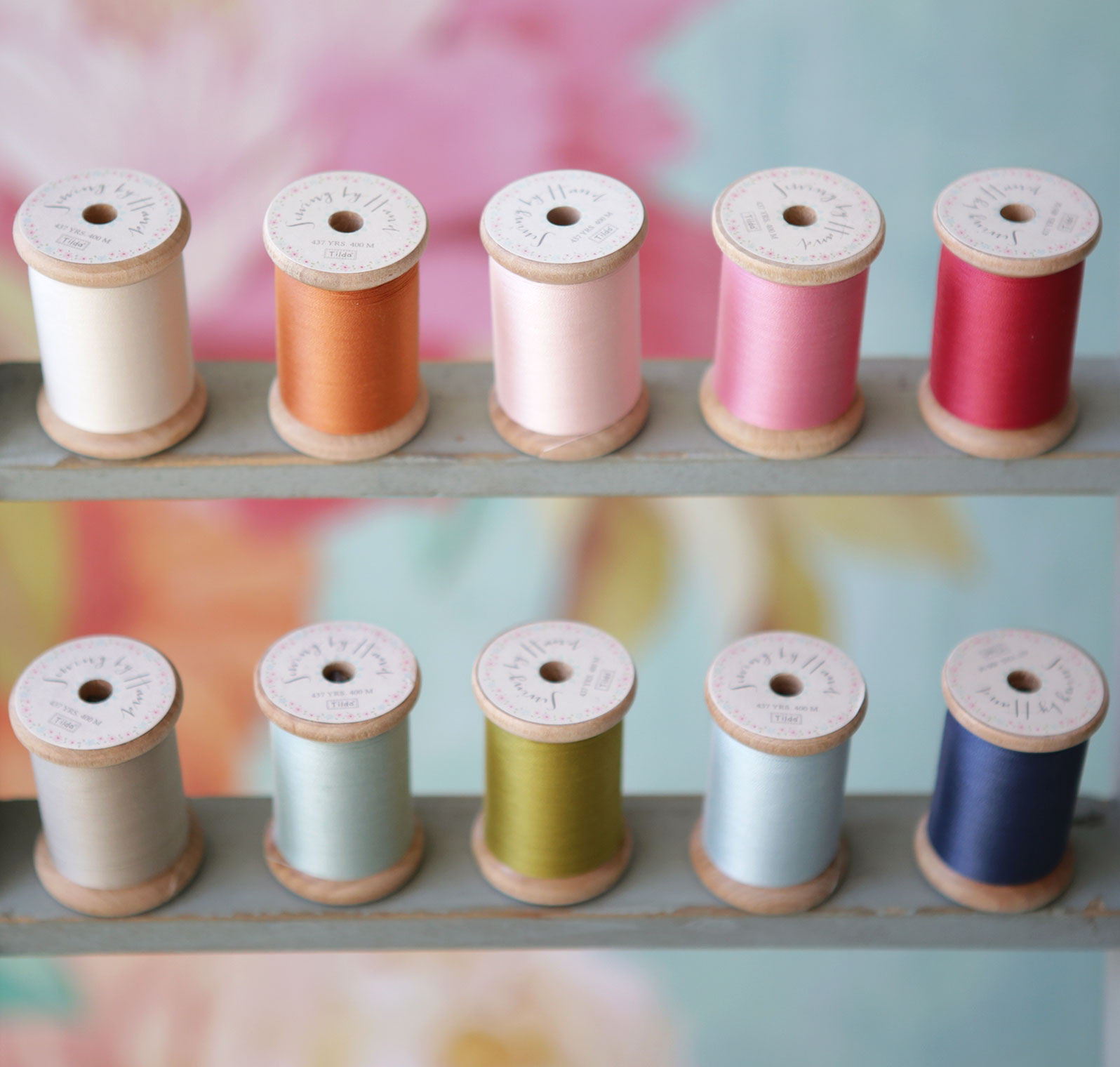 They match our block colored fabric perfectly.