We love to decorate with bird's nests for Easter, and this weekend is the perfect time to pick branches.
Pick soft branches from creepers, birch etc. and form a loose wrath, so that the branches dries in a circle form.
Leave the branches to dry inside for a few days then form little birds nests using thin brown or black wire to hold them together.
Bird's nests are nice Easter table decorations in glass domes –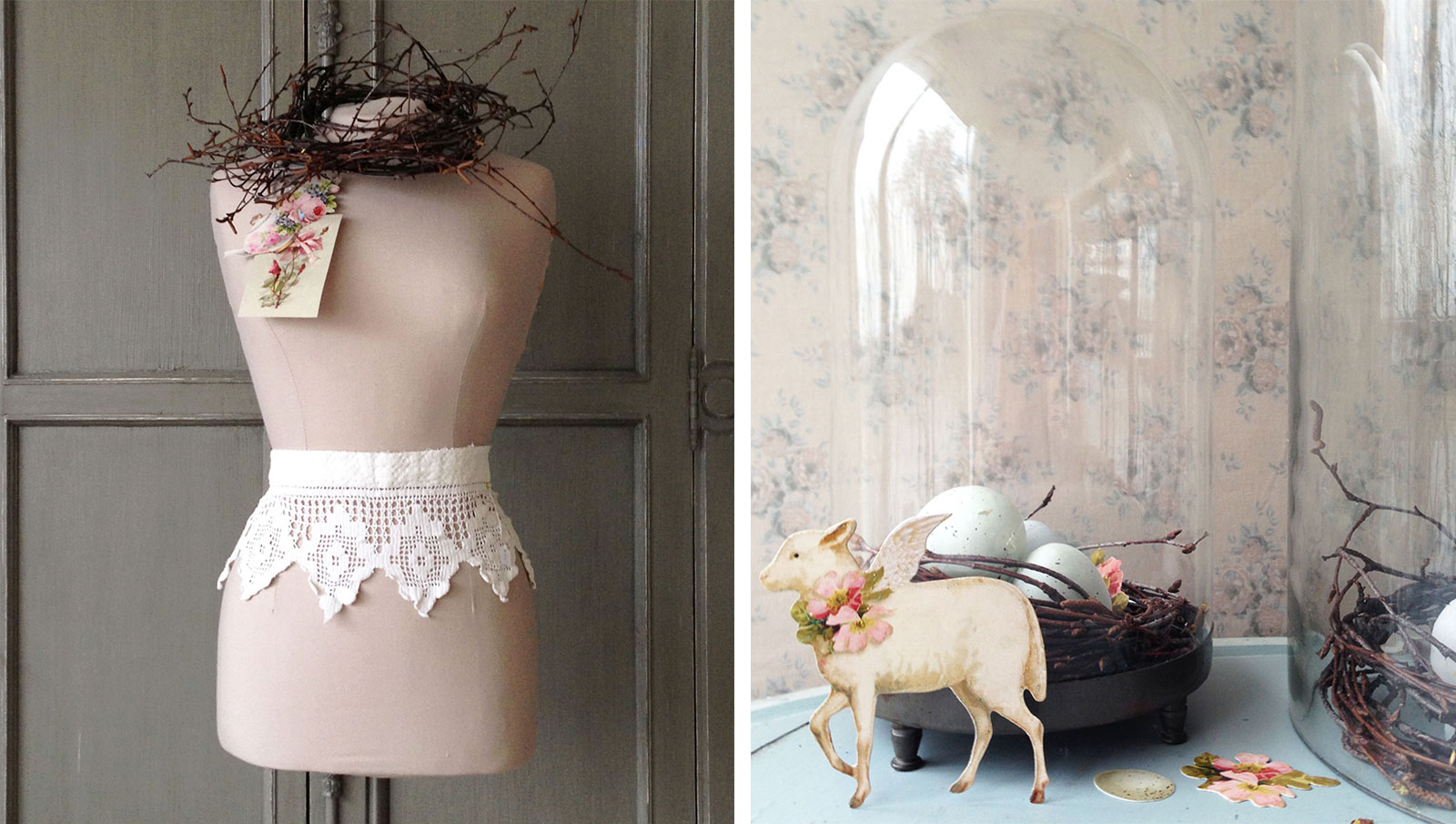 – and  look great in a vintage bowl or on an old plate.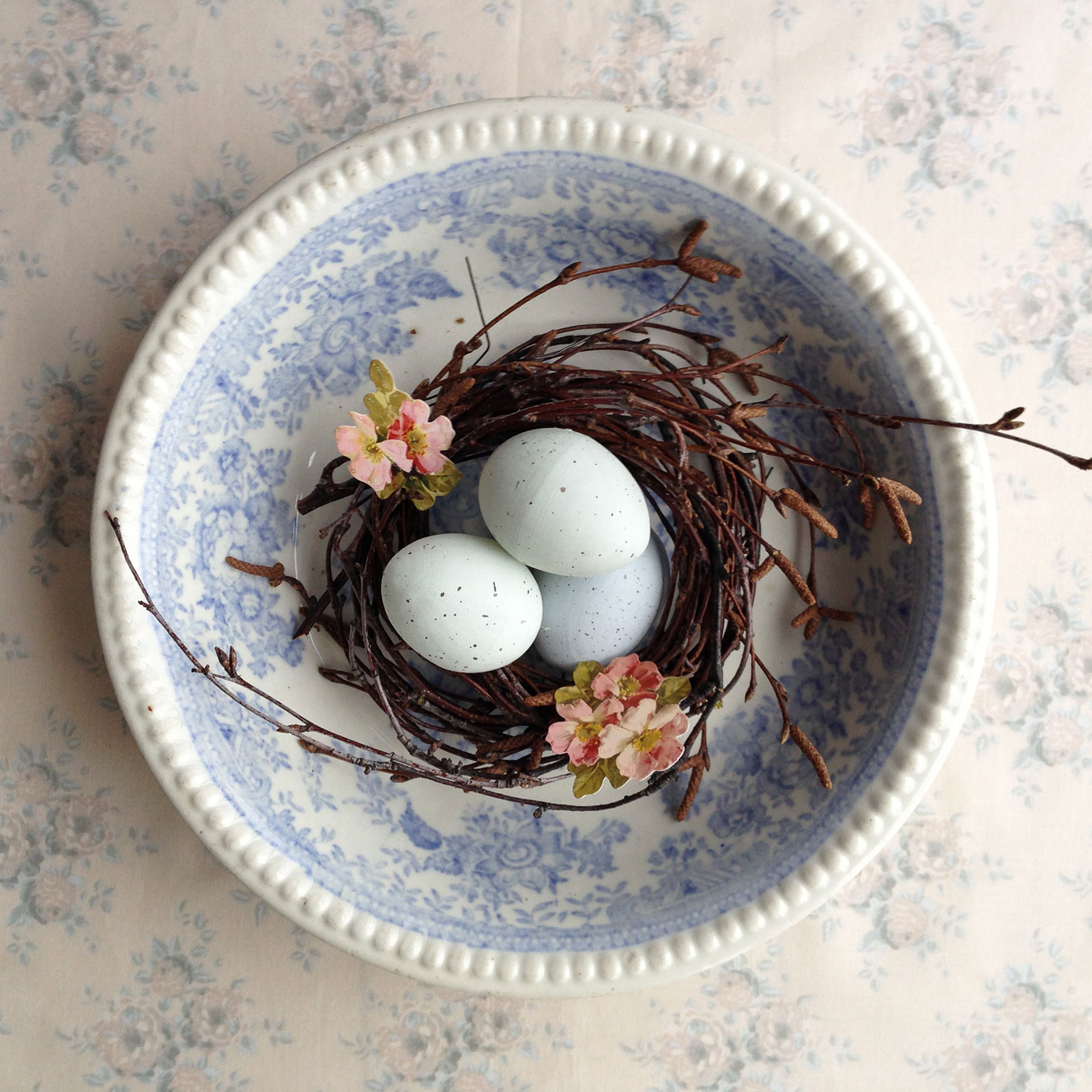 Have a great weekend!