This lovely Gypsy Lane Quilt is made by Aqua Paisley with Circus Fabrics.
The quilt is inspired by a branch of her family tree that is a bit of a mystery:  Gypsy Lane – The Story Behind the Quilt.
The back of the quilt is beautiful with random pieces of fabric.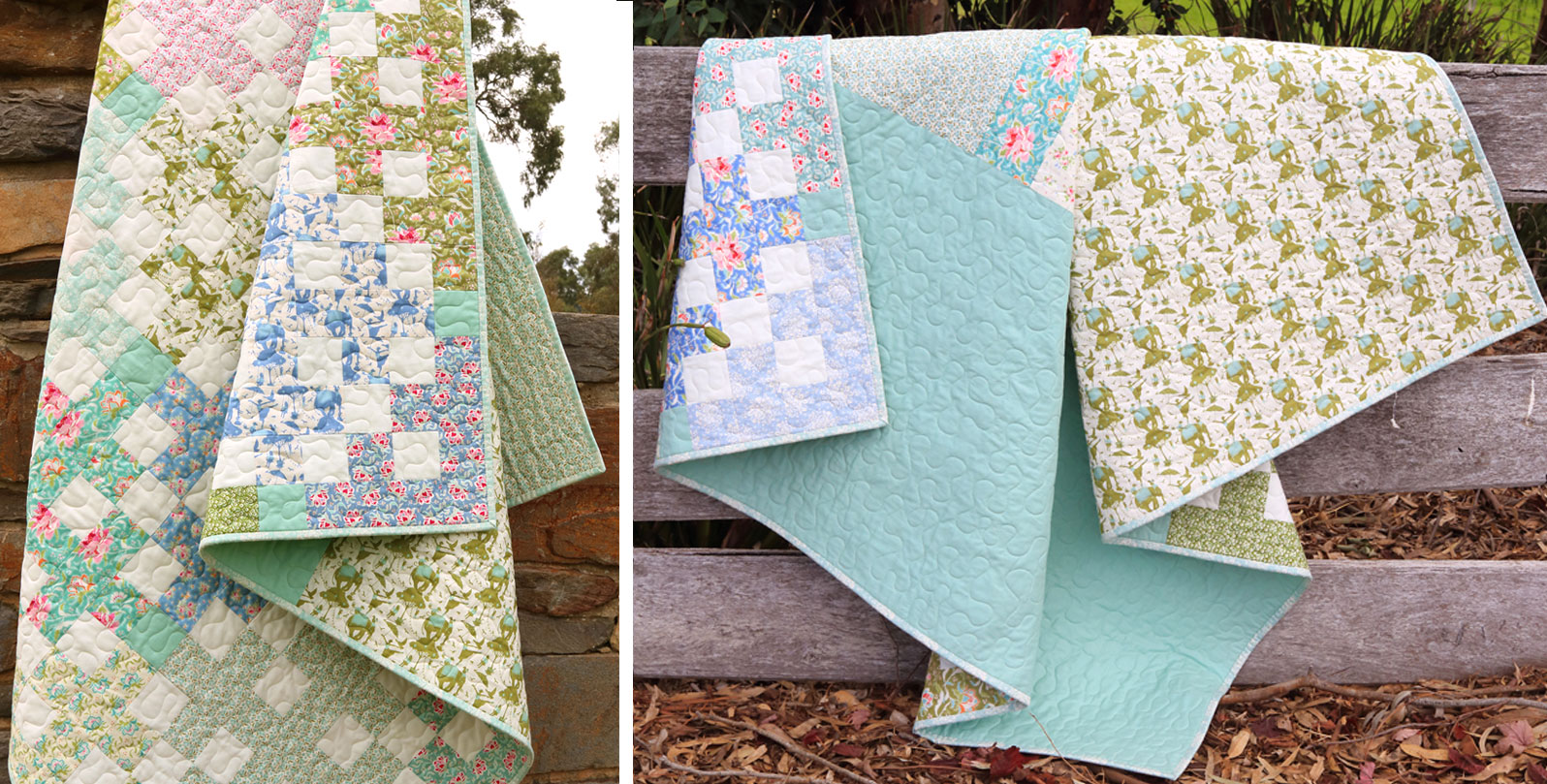 We love how the green Circus fabric look on this quilt. The design required placing 8 elephant motives just right in a diagonal line in a pattern program, so that the last elephant pours coffee into the cup of the monkey sitting on the back of the first elephant. 
Really tricky to get right, but so much fun when it worked.