We are so exited about the new book coming out this autumn! It's all about the children and what you can make for them. We must admit this is turning out to be a very cute book, difficult not to smile as we are currently working on the content. You will find dolls, animals, cozy quilts, patchwork projects, and ideas for cute children's rooms.
You can already pre-order the norwegian edition "Sy til barn" at the larger Norwegian online book shops, Haugenbok will also be able to send Norwegian books abroad.
The english edition "Tilda's Toy Box" is available for pre-order at Stitch Craft Create, Amazone.com and Amazone.co.uk.
It might seem like a long time to wait but time flies, and before you know it a fun summer is over and a new book is in your mailbox.
Here is a very early preview of the cover sketches for the English and Norwegian edition.
This project has been the perfect excuse for a bunch of grown ladies to play, so much fun!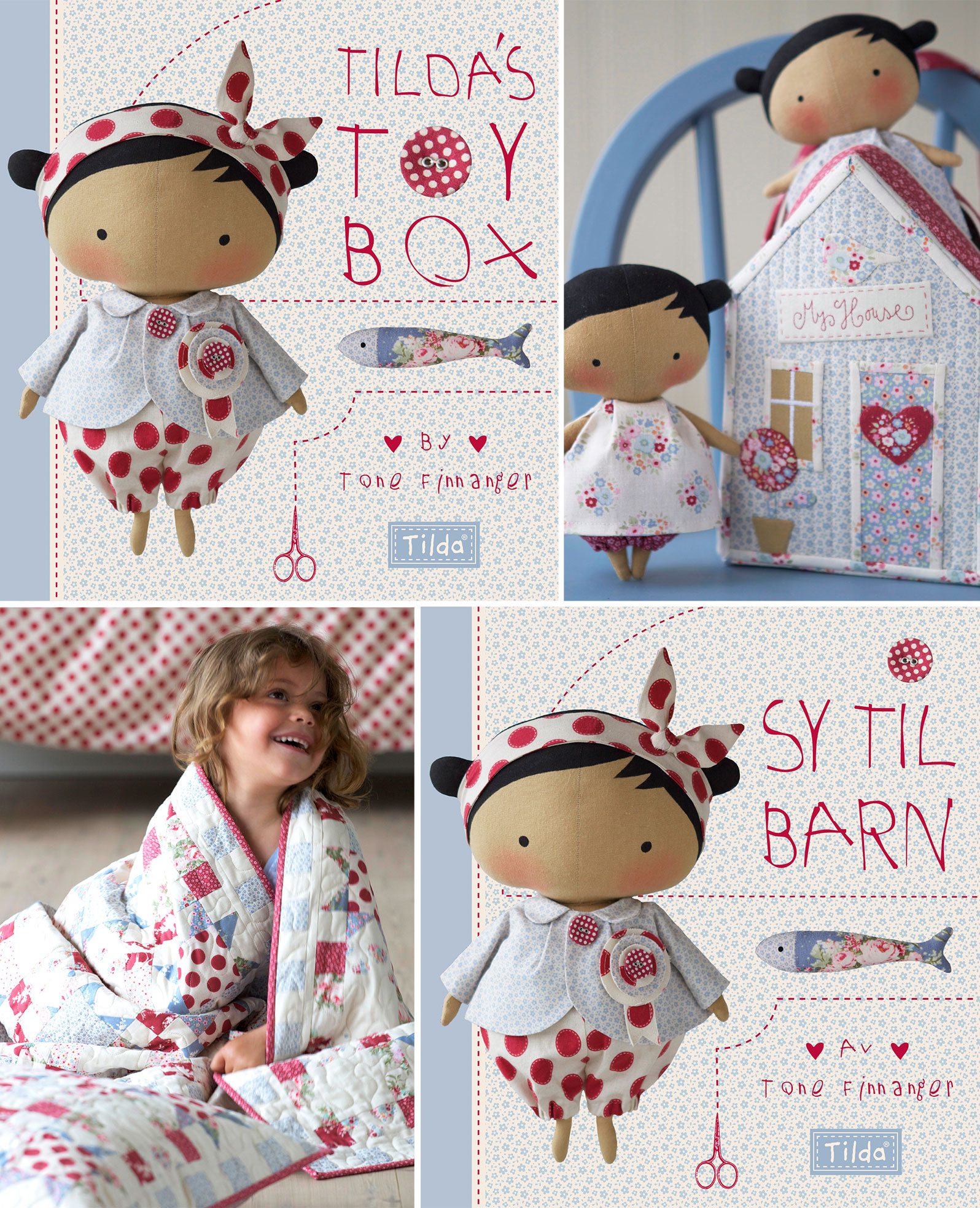 The fabrics used in the book are from the upcoming autumn collections. Available from the middle of august.
Have a great day!