We made these adorable mini doilies knowing we would love them, hope you do too. Here are some ideas on how to use them.
They are great under chocolate confectionery for special occasions, or a mini doll cake perhaps.
Sweet behind a small sticker or scrap when decorating your gifts or cards.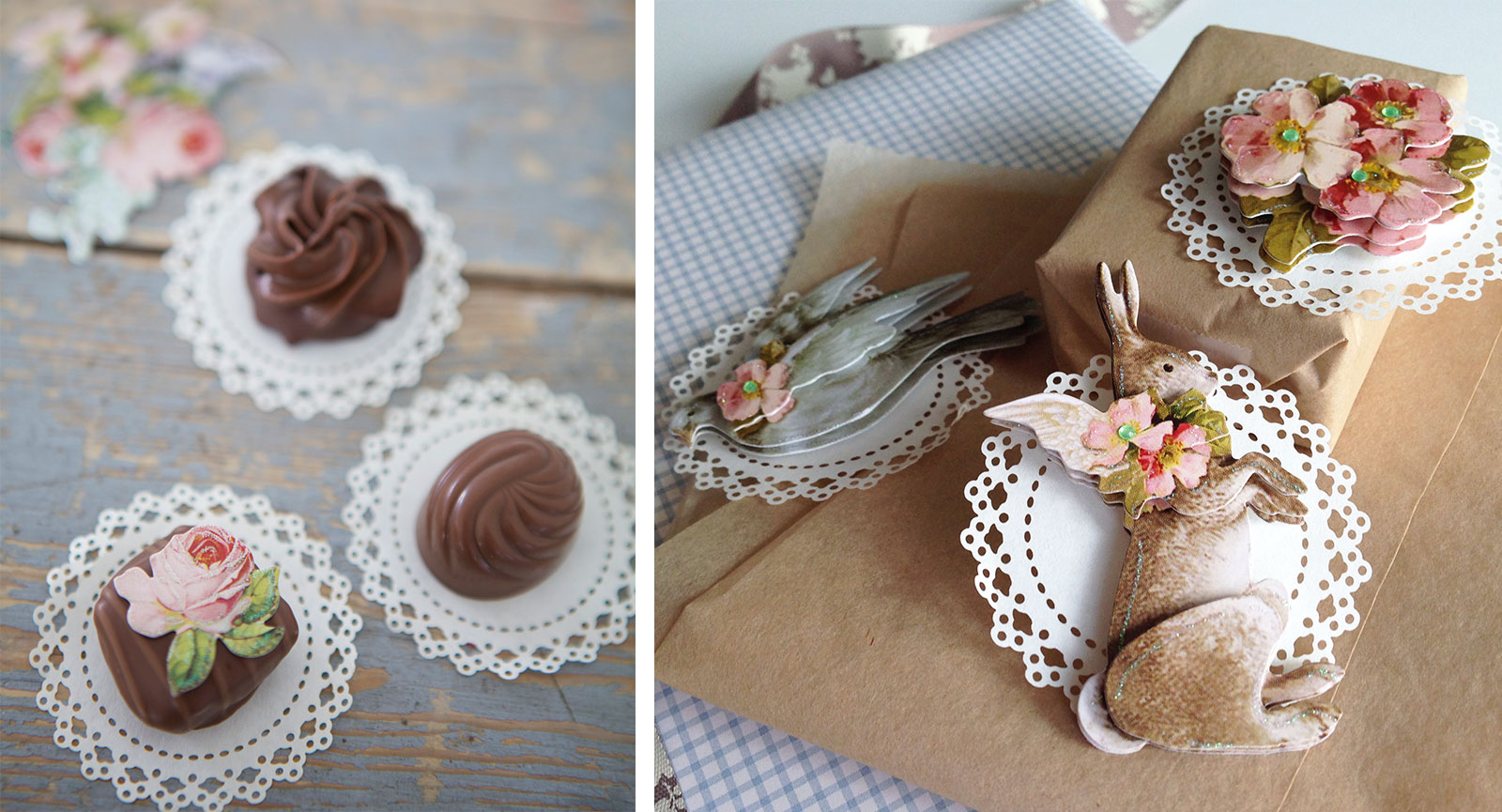 And they make cute little garlands to decorate your room, or as a cake garland.