Create a colourful home-made look with the new Spring 2019 collection AppleButter. This time all the explanations will be released under Free Patterns so you can print and sew anything you see on the pictures.
Apple Butter is 1940s slang for sweet talk or flattery, and we think it is the perfect name for this playful and sweet collection with vintage inspired florals. Take a closer look at the designs and our matching basics in the  AppleButter catalogue.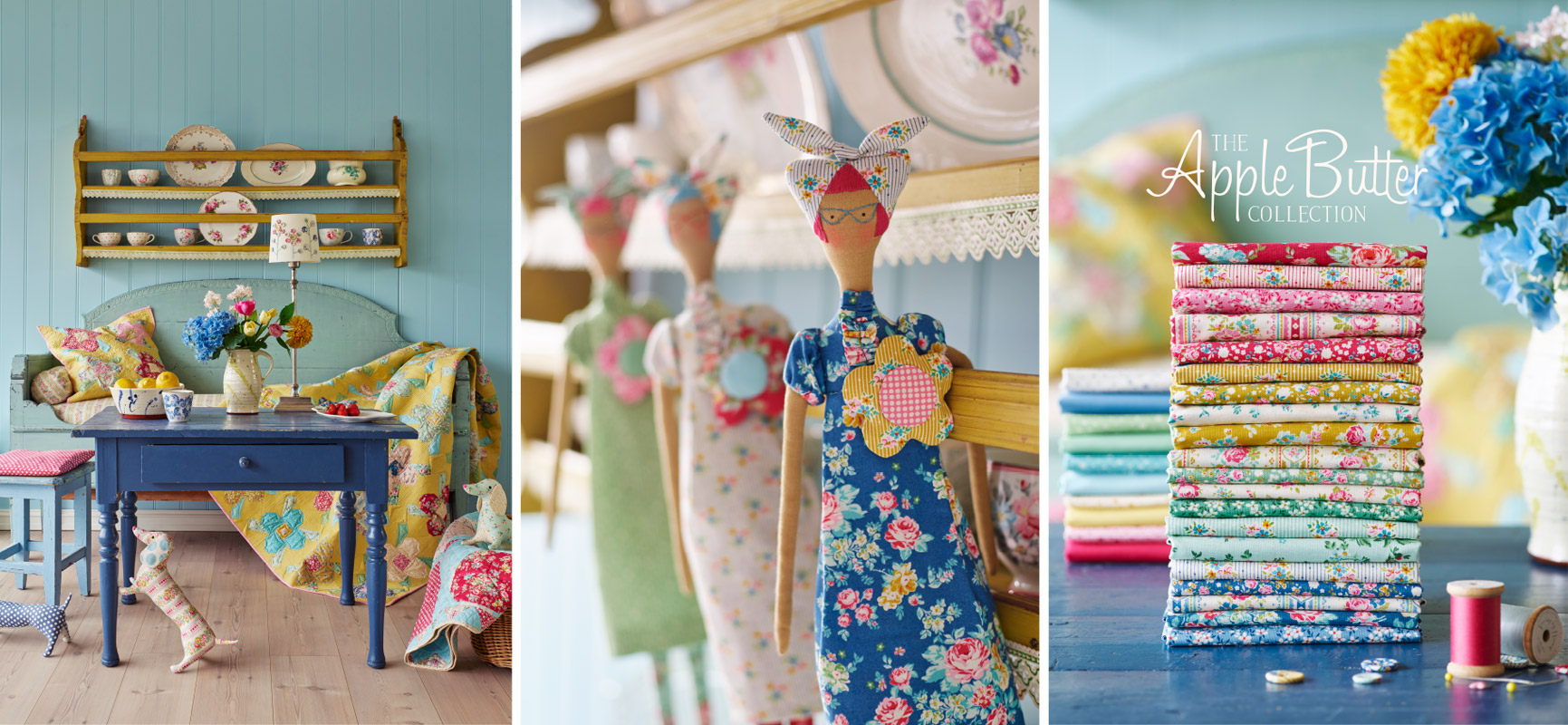 The collection is inspired by the elaborate dressing room of the designer's grandmother where all kind of florals from another time collided in a lovely feminine world alongside beautiful perfume bottles and powder puffs. The sweet patterns from the 40s is what stood out with its honest simple charm.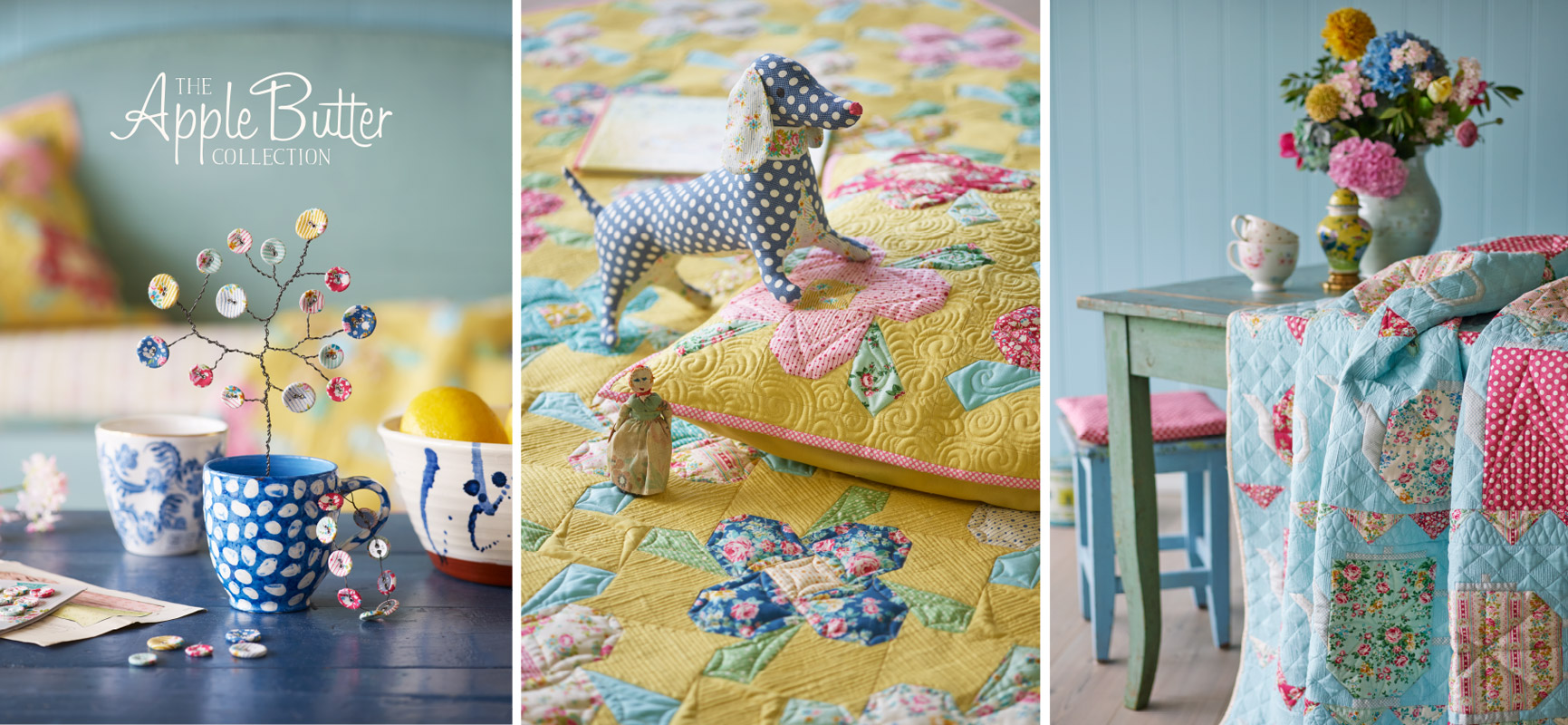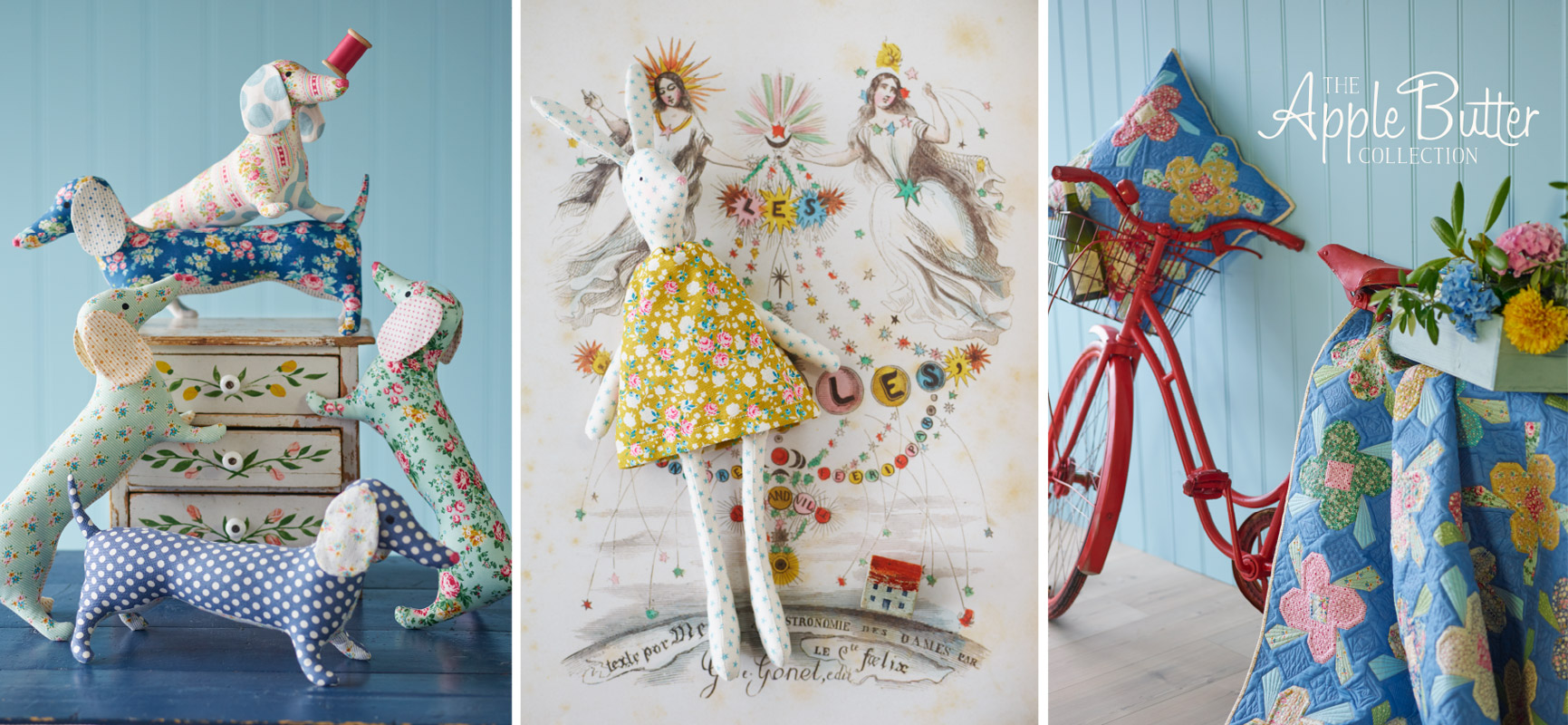 The yellow tones are perfect for easter projects.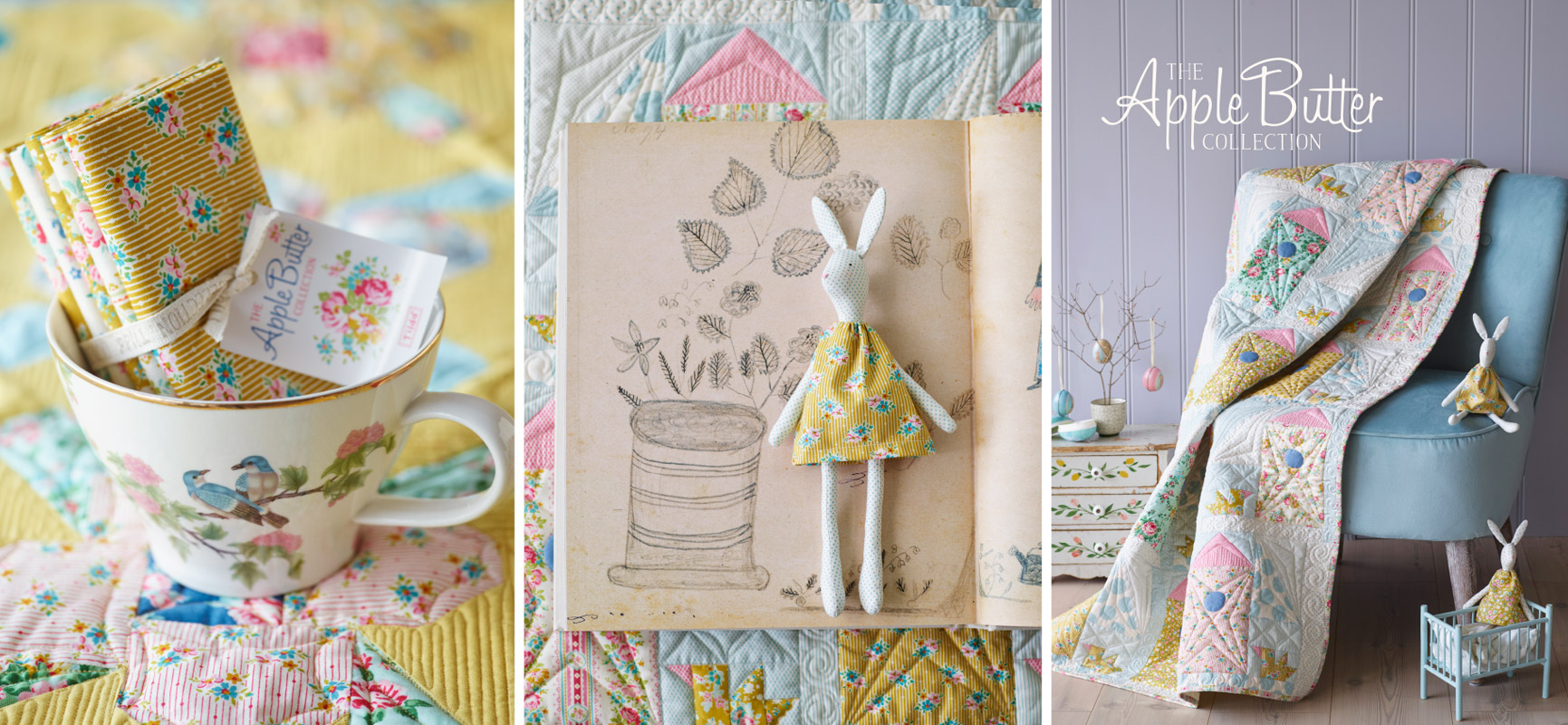 Hopefully spring is just around the corner, enjoy!