We really enjoy the cute textile buttons on vintage button cards, and besides the obvious uses they make great spring and summer jewellery.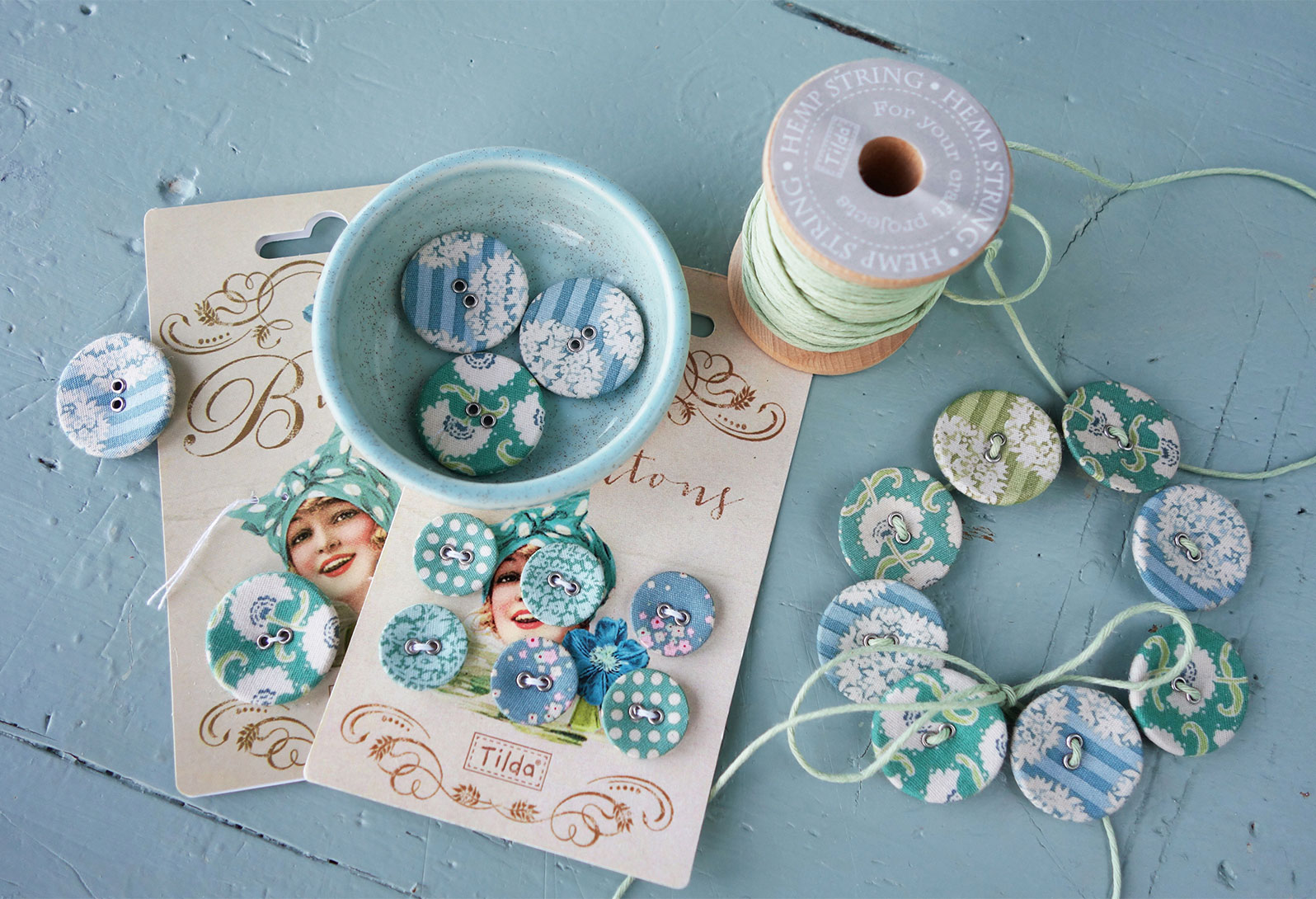 Use some hair gel, nail polish, or just water to hold the treads on the tip of the string together, it makes it is easier to pull the string trough the holes.
We just tied the jewellery on, but you can easily add a jewellery clasp.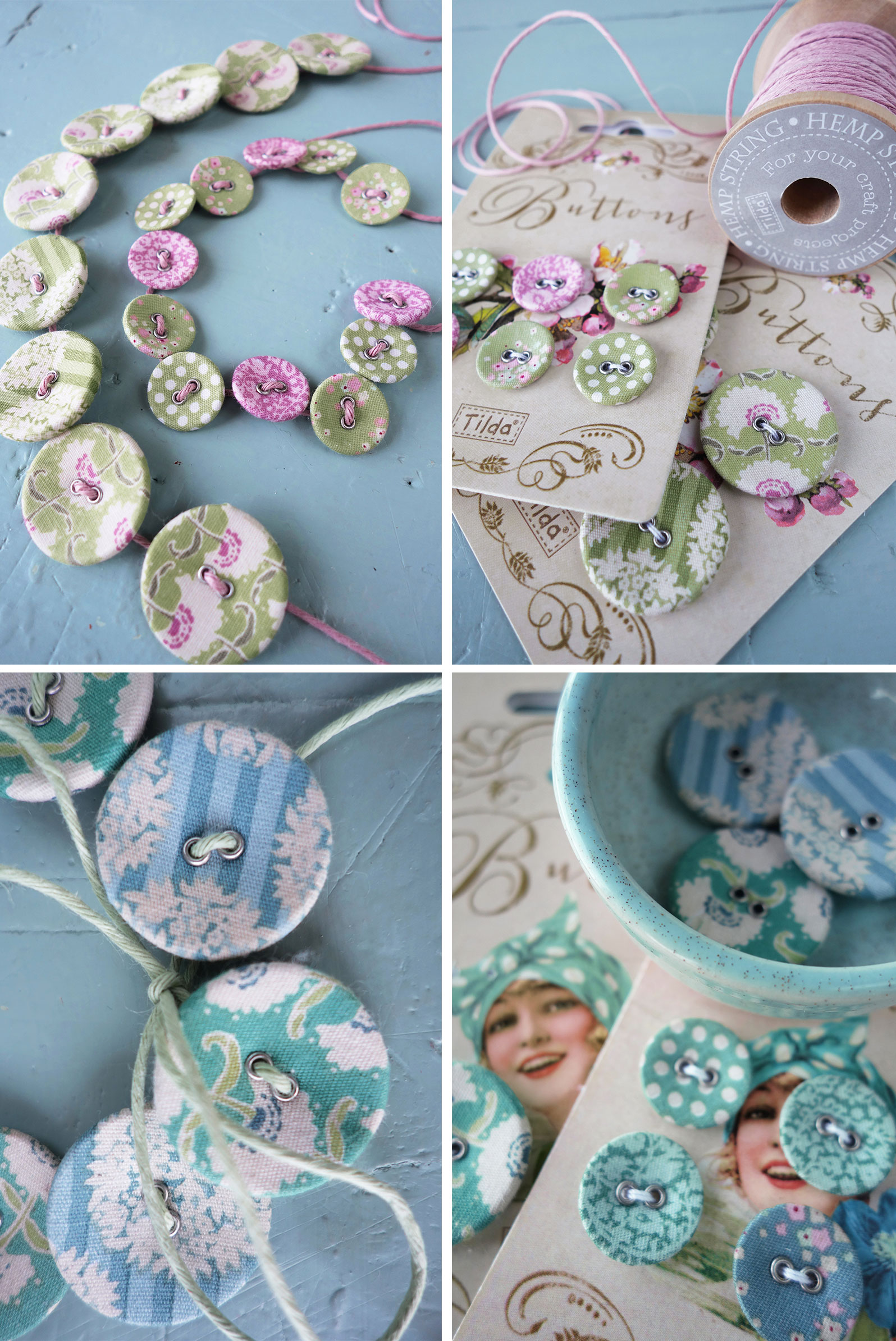 Have a great weekend!