Need a weekend project? The soft colored "All that is spring" fabric is perfect for a simple and relaxing weekend quilt.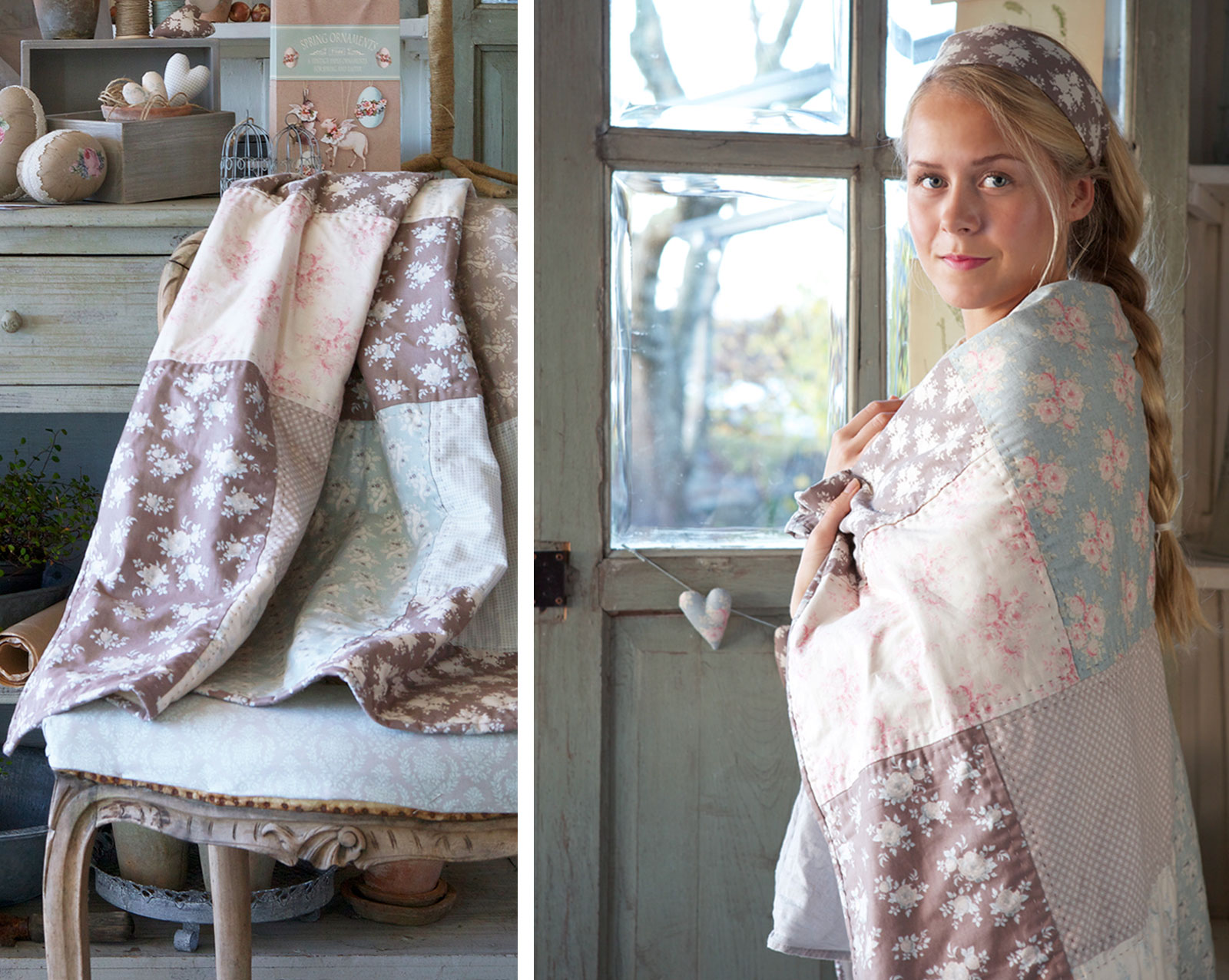 We have used seven of the "All that is spring" fabrics (right side) the new basic "Gingham Blue grey", and "Mina pink" from the "Summer Fair" collection. The pink and white fabrics will work well if you want a lighter and more feminine quilt.
For the backing you can use one of Tilda's 140 cm wide solid colour fabrics.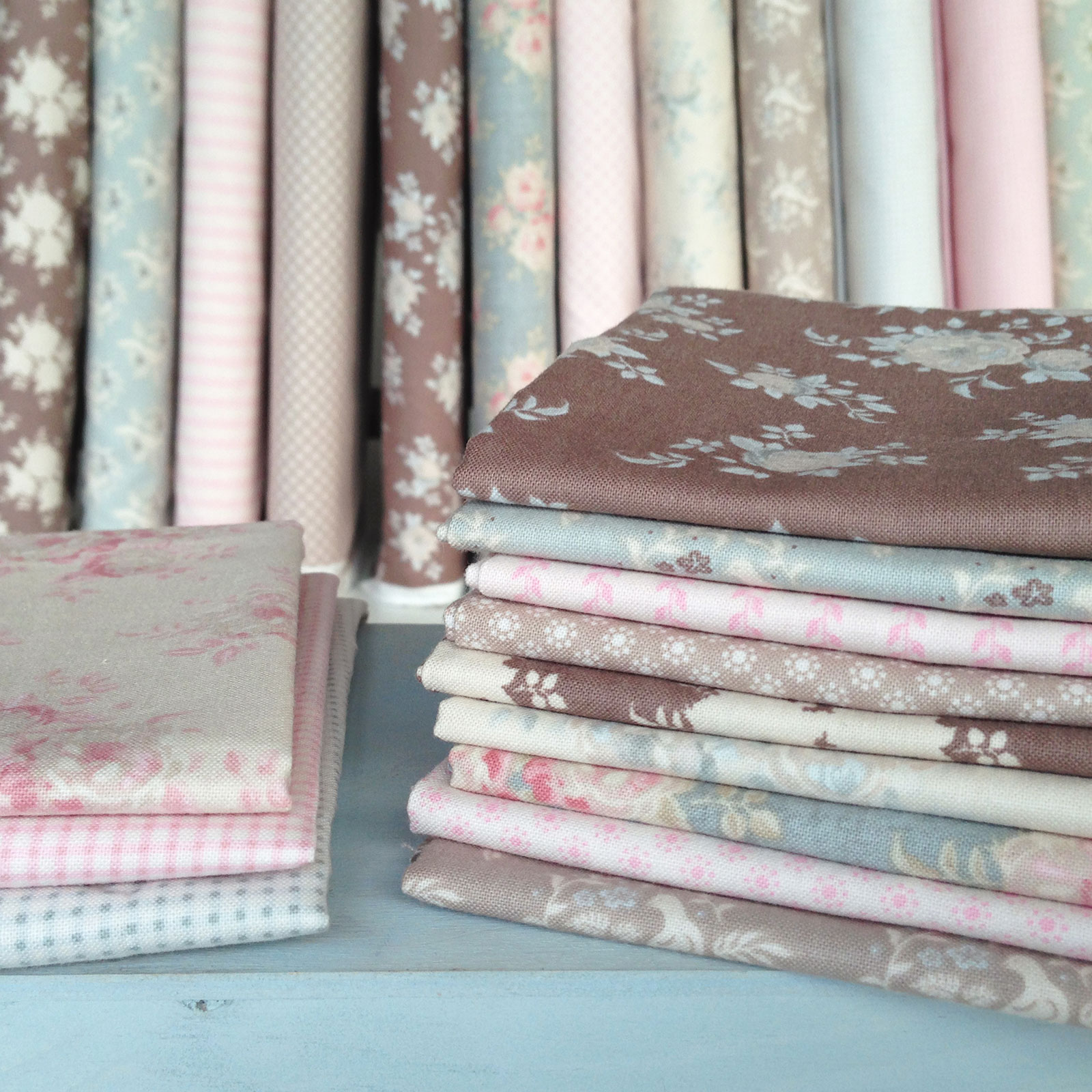 The quilt is made out of large rectangles, 20 x 40 cm + seem allowance. Here is how you can piece your quilt top together to make a quick and easy 120 x 200 cm quilt.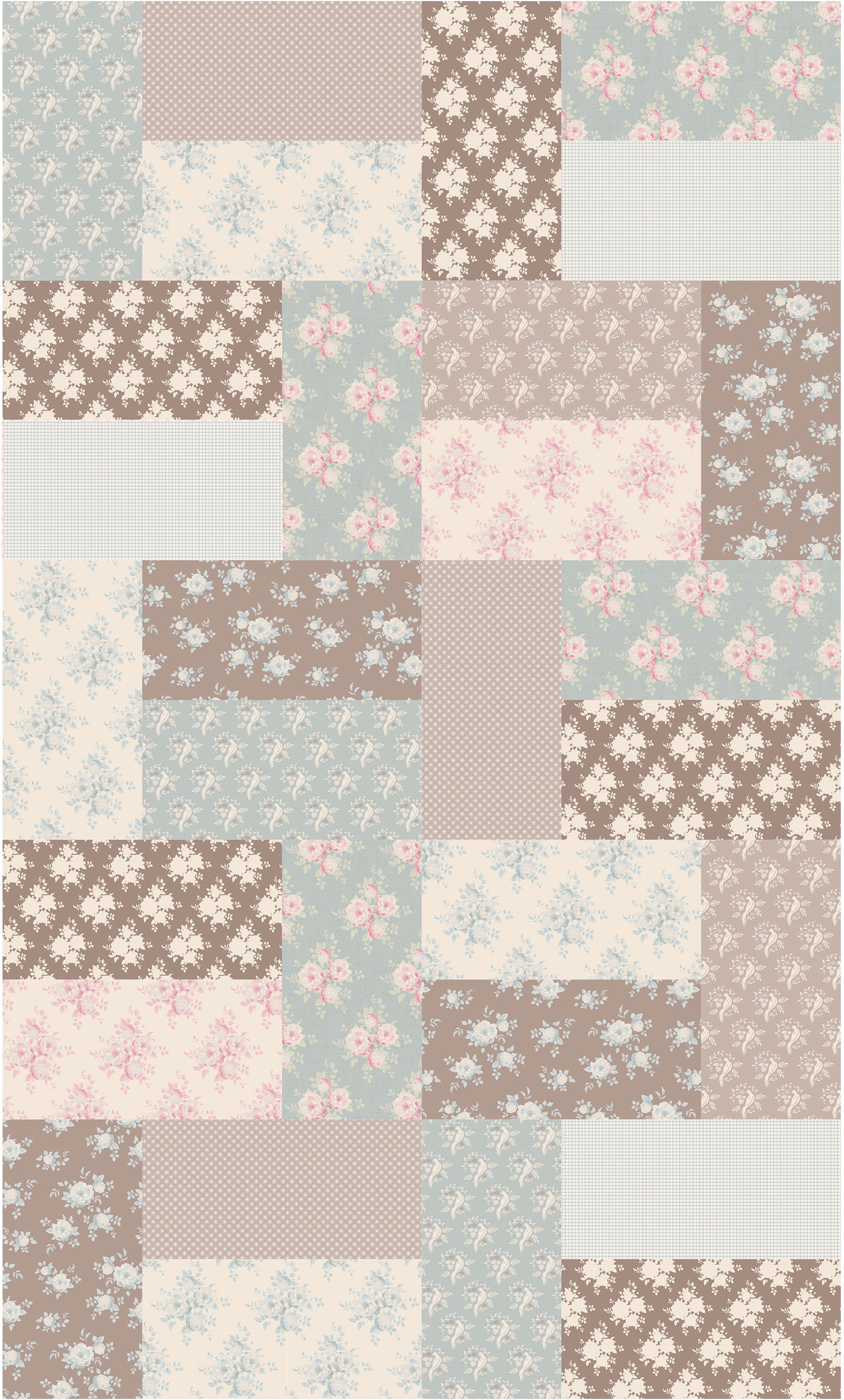 We always use cotton batting for cosy quilts like this one, and recommend basting spray instead of hand or pin basting if you want to save time.
There are a number of basting sprays available, and tutorials on how to spray baste your quilt on YouTube.
Spray baste is a fabric glue spray, and it is important not to use to much, especially if you are going to hand quilt.
Make sure you have a sharp needle at all times.
When you have spray basted your quilt you can hand quilt without worrying about the layers moving.
This quilt is simply hand quilted approximately 1,5 cm from the edge around each rectangle.
We recommend using a strong thread intended for hand quilting. By pulling the thread a little as you quilt the quilt gets a vintage feel.
If you feel the need to quilt more, perhaps a cross or a couple of hearts in each rectangle will do the trick.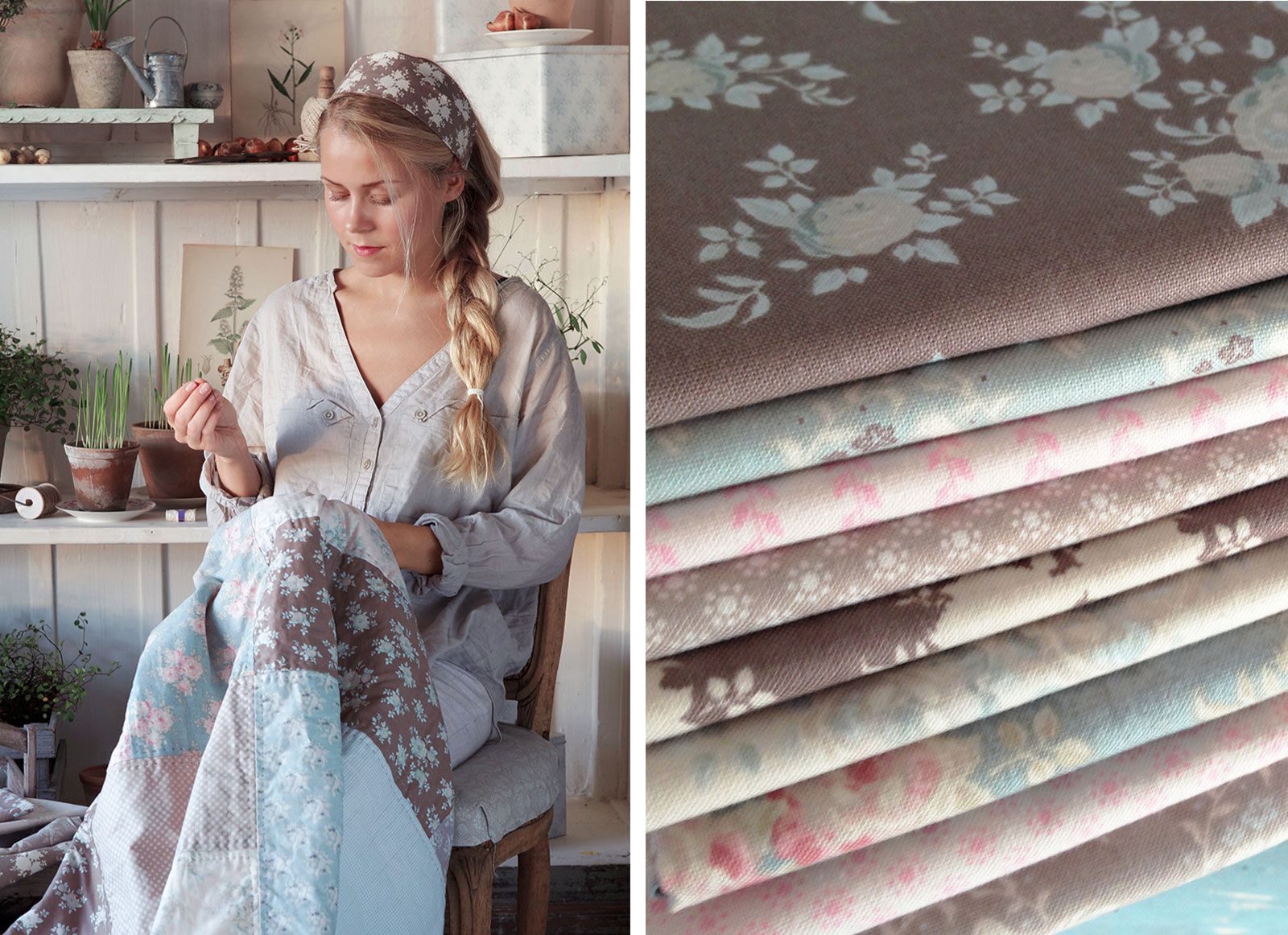 For the binding we suggest using one of the brown fabrics from the "All that is spring"collection, "Aurora Brown" or "Sally Brown".
If you don't know how to bind a quilt there are a lot of Quilt Binding tutorials on YouTube.
Have a creative weekend!