This year we just had to go for a colourful optimistic autumn look.
Whatever worries we might have or however sad it is to see summer fade into autumn; Cabbage Rose will make Tildasworld  a haven of positive colours this autumn and winter.
The second collection Memory Lane is inspired by the 20s colour scheme, blue black and olive greens combined with turquoise and pink.
Here is a presentation of the autumn collections!
CABBAGE ROSE
The Cabbage Rose Collection is a playful series inspired by colourful characters like 1950s comedian Lucille Ball and Astrid Lindgren's Pippi Longstocking.
Designs with rabbits and flowers in soft orange, blue-green, red and pink give the series a sweet and colourful feel – perfect for pleasant patchwork quilts combined with folklore appliqués.
Cabbage Rose is an homage to "everyday roses" who inspire and add colour to life with their creativity and joie de vie.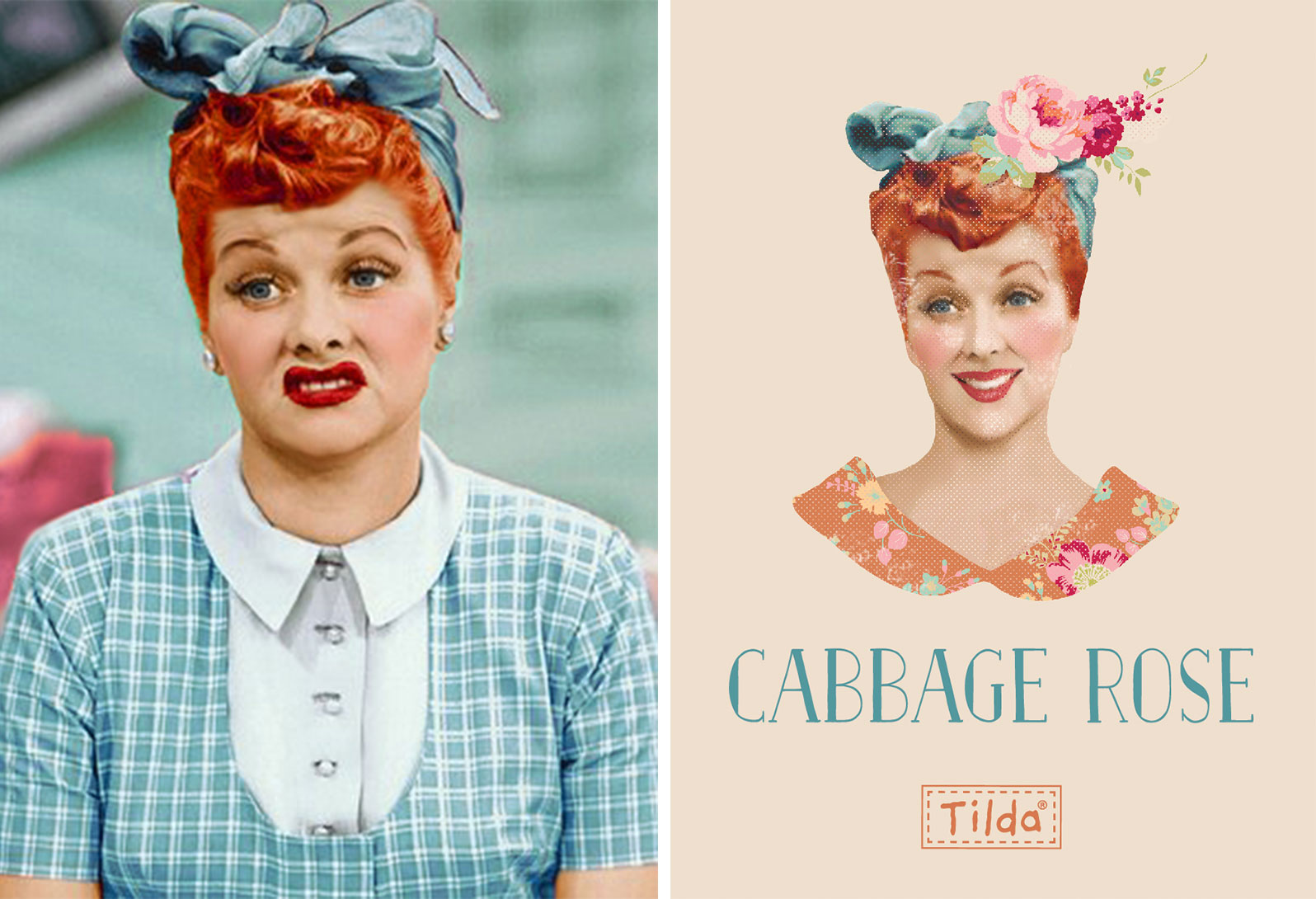 Lucille Ball was the inspiration for the Cabbage Rose logo.

MEMORY LANE
The Memory Lane collection is inspired by the 1920s, with its innovative fashion and colours, jazz, the Charleston and Art Deco. The patterns comprise both classic and more modern floral designs.
Colours such as bluish-black, olive green and off-white with hints of pink and turquoise result in a beautiful, interesting combination for a style that is both classic and perfect for today.
The series is excellent for both patchwork quilts and formal bags.
If you love the 1920s style – a good tip is the BBC series "The House of Eliott"